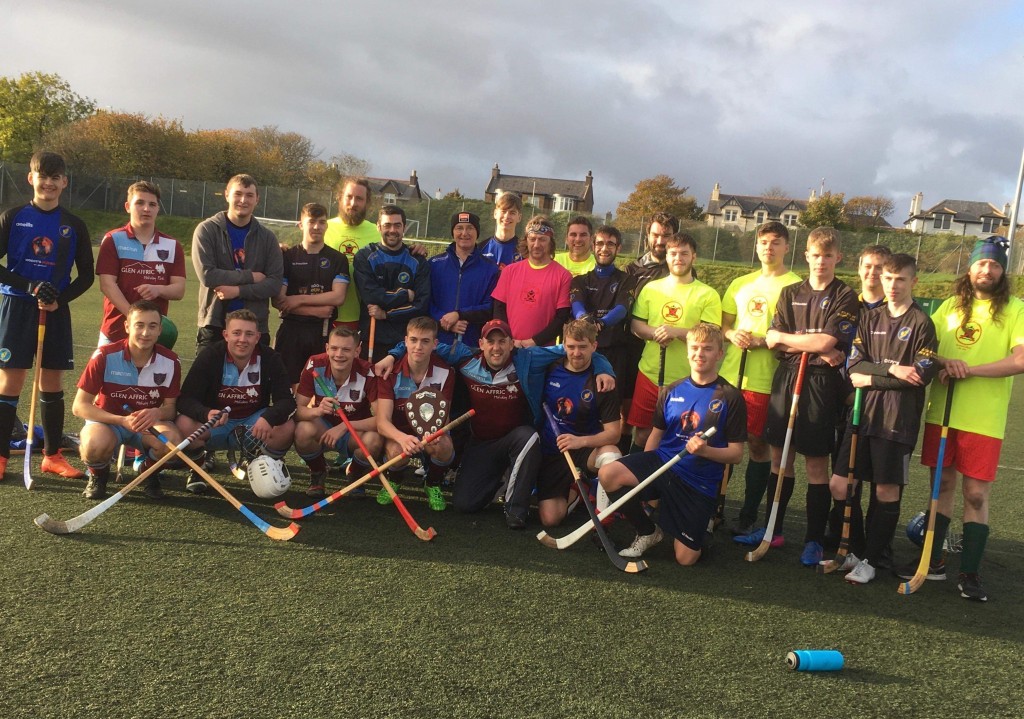 On a gusty but sunny Saturday, Lewis shinty paid tribute to the memory of the late Craig Morrison with an entertaining spectacle of sixes shinty on the astroturf at Smith Avenue on the 19th of October.
The Craig Morrison Shield was claimed by the young Strathglass Shinty Club six player-managed by former Lewis stalwart Eoghan Stewart. They overcame Lewis B in an entertaining final 1-0 with the National League experience of young duo Penri Jones and Colin Birnie key to the win for the Cannich side. Their only hiccup during the day was a reveraal of the same scoreline in the group stage against the same opposition, with Scott MacLeod scoring.
The other visiting team were sixes specialists Stromeferry No Ferry United, whose title defence suffered a blow with the injury to Keith "Trumisgarry" Macdonald in the group stage, and then they were defeated on penalties by Lewis A after a scoreless semi-final. However in a highscoring game, Dougie "Dan" MacKenzie of Lochcarron put on an exceptional show for the crowd with a wonder goal and also a golden goal straight from a shy in the third place playoff v Lewis A. Our very own manager, John, who also played in goals for Lewis B, had stepped in to fill the Strome goals in this game also grabbed a goal straight from a by-hit!
Both visiting teams really added to a great day and their input was much appreciated. Thanks to both Strathglass and Stromeferry for their efforts in coming over, as well as attending our awards dinner in the evening as well. It was a great opportunity for many of our young and new players to gain experience as well, and Young Player of the Year and Captain's Player of the Year Callum MacRitchie showed up well with two goals.
The shield was presented as always by Graham Morrison, Craig's father. It would have been an occasion that Craig would have savoured as a passionate shinty man who was taken far too soon in 2009. May his memory remain cherished for as long as shinty is played in these islands.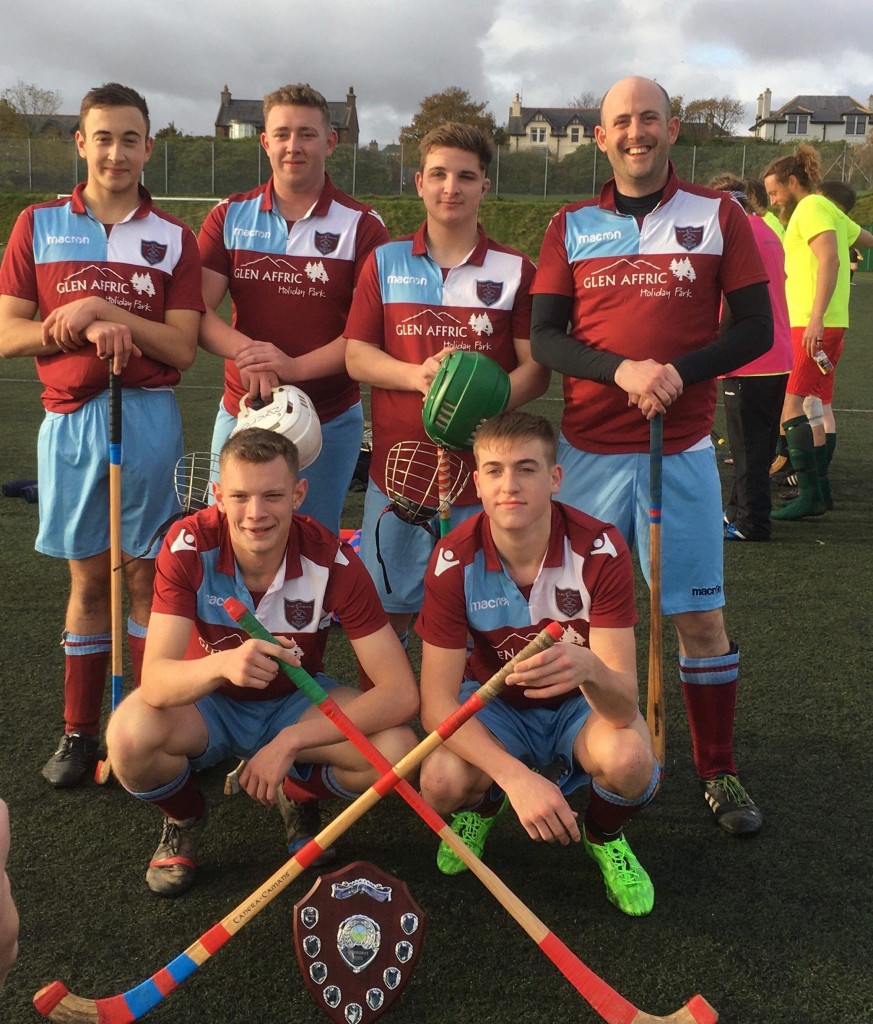 Group Stage
Lewis A 1 (Paul Duke) v Lewis B 1 (Callum MacRitchie)
Strathglass 3 (Eddie Noble, Colin Birnie, Jordan Zblewski) v Stromeferry No Ferry United  0
Lewis B 1 (Scott MacLeod) v Strathglass 0
Stromeferry No Ferry United 2 (Keith Macdonald, Dougie Mackenzie) v Lewis A 2 (Stewart Macritchie, Dylan Murray)
Lewis B 1 (Callum MacRitchie) v Stromeferry No Ferry United 0
Lewis A 0 v Strathglass 2 (Eddie Noble 2)
Standings Lewis B 1st, Strathglass 2nd, Lewis A 3rd, Stromeferry No Ferry United 4th
Semi Finals
Lewis B 0 V Stromeferry No Ferry United 0 (4-3 on Pens)
Lewis A 0 V Strathglass 4 (Penri Jones, Jordan Zblewski, Colin Birnie 2)
Final
Lewis B 0 V Strathglass 1 (Penri Jones)