On a glorious Saturday afternoon, we held our Sixes tournament this weekend in memory of Craig Morrison.

Three Lewis teams were vying for the coveted shield, joined by a visiting Stirling University team that included former Lewis player Al Reed.

Al wasn't the only former player to make an appearance on the day. Euan Gilmour, who currently plays for Tayforth, was home for the weekend and played in goal for Lewis B.

With 23 Lewis players available on the day, there was plenty talent in all three Lewis teams.

Lewis A, wearing the current home strips, consisted of Duncan, Connor, Seumas, Sean, Ryan, Paul, Ronan and junior player Ruaraidh, getting his first taste of action with the senior team.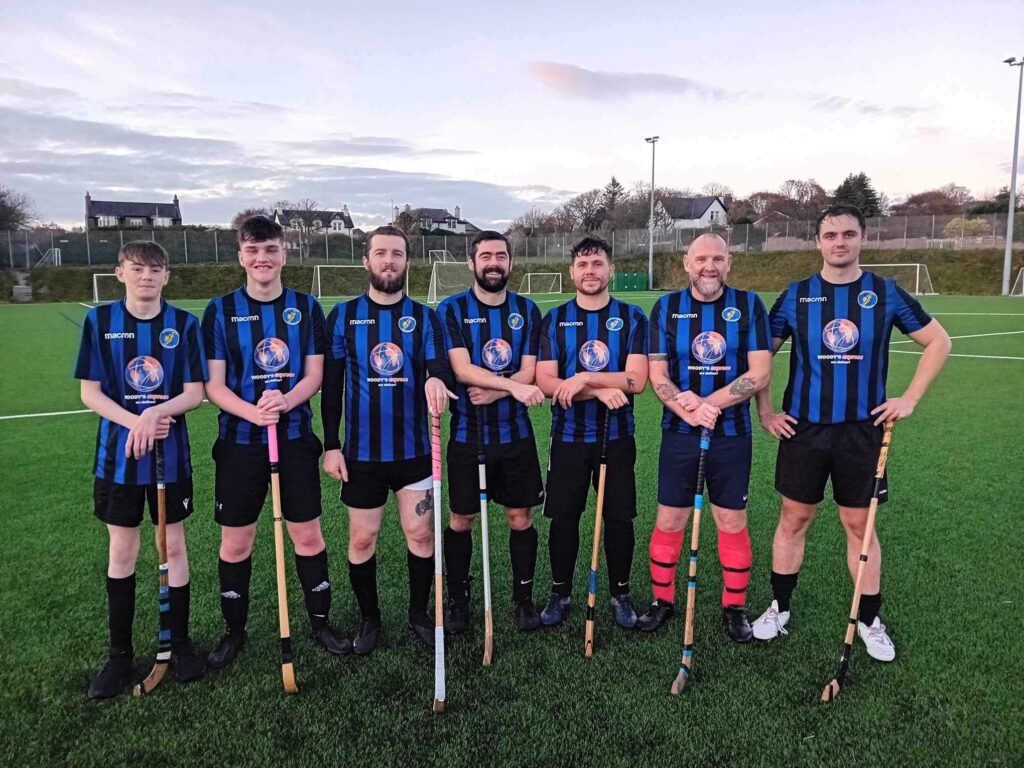 Along with the visiting Gilmour, Lewis B, wearing the current away strips, consisted of Kieran, Finlay, Dylan, Michael, Donald & Scott.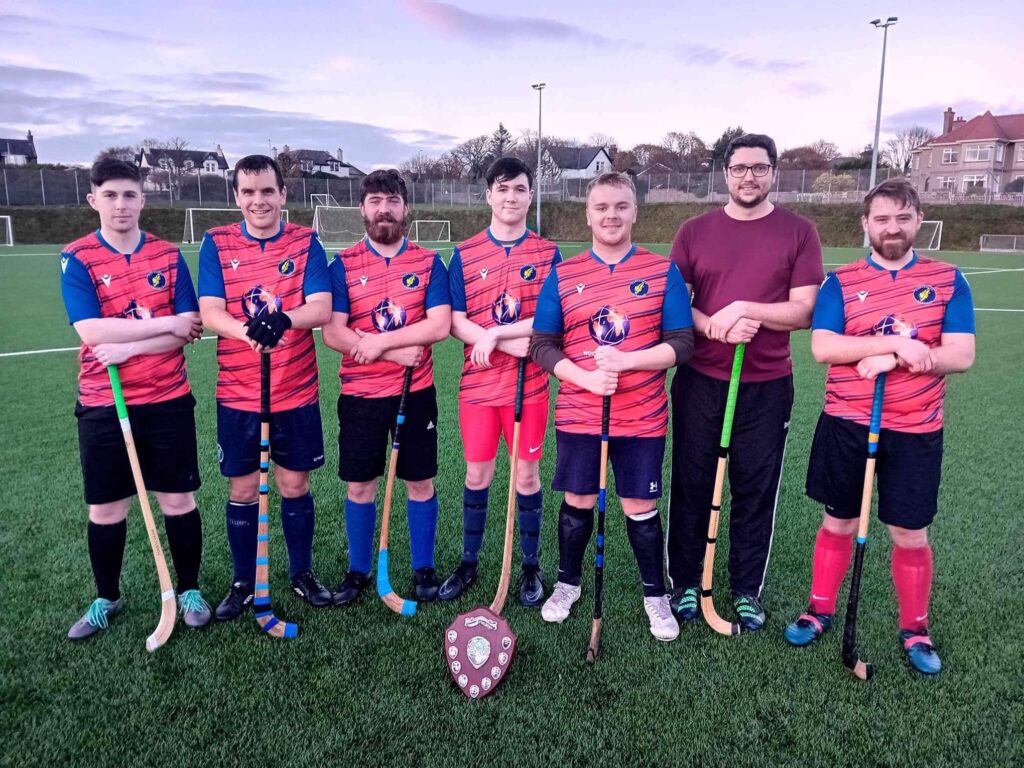 Finally, Lewis C, wearing our old black strips, consisted of Lucy, Innes Begg, Callum, Donny Murray, Donnie MacRae, Paddy Sinclair & Paddy Wilson.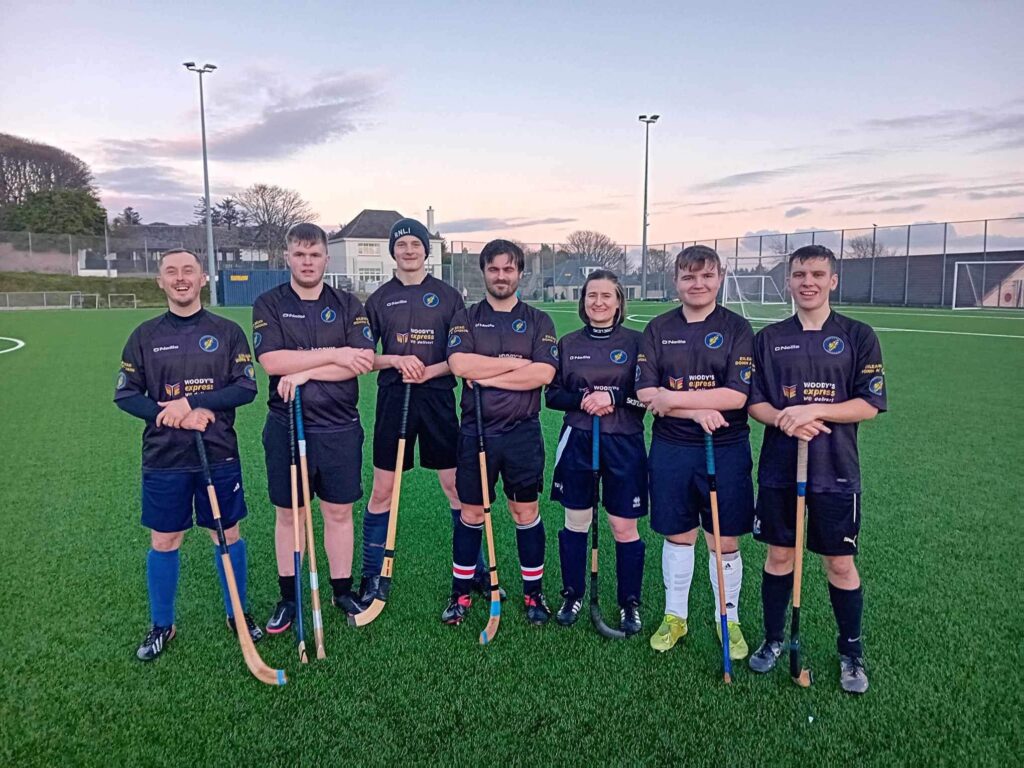 The first game up saw visiting Stirling taking on Lewis A. Stirling battled hard, making it clear they would be making it difficult for each and every one of their opponents. In a tight affair, a solitary goal from Duncan was all that separated the sides at full time.

The second game saw a matchup between Lewis B & Lewis C. Donald & Scott gave Lewis B a 2-0 advantage. Paddy Wilson halved the deficit but Dylan wrapped up the win for Lewis B shortly before the end.

Lewis C stayed on the park to face Stirling. With both teams looking to bounce back from opening game losses, it was Lewis C that prevailed with a Paddy Sinclair double followed by a strike from Donnie MacRae.

The two winners from the opening two games, Lewis A & Lewis B then faced off. In a game of fine margins, Lewis A once again eked out a win, this time thanks to a goal from Ronan.

Stirling & Lewis B were next up. Stirling once again continued to prove tough opposition but their resistance was eventually broken, with a brace from Scott adding to Donald's opener for a 3-0 win for Lewis B.

Lewis C knew they would need to be at their best to beat a Lewis A team that had two wins out of two & hadn't yet conceded a goal. Lewis C were up to the task though and won comprehensively, Paddy Wilson's two goals sandwiching a Paddy Sinclair strike en route to a 3-0 win.

At the halfway point, with each Lewis team having lost to another Lewis team, all three island sides were tied on 4 points, meaning it was all to play for in the reverse fixtures.

The first of those fixtures was Lewis B taking on Stirling. Kieran got himself on the scoresheet before Donald finished off the game as Lewis B came away with a 2-0 win.

Lewis A and Lewis C then locked horns once again and for the third time in their four games, Lewis A came away with a 1-0 victory. This time, it was Connor that got the all-important goal.

Lewis A stayed on the field to take on Lewis B. Lewis A, who had kept clean sheets in all but one of their first four games, couldn't repeat the feat this time, with Scott in fine form for Lewis B. Scott scored twice to put Lewis B in control and although Ronan pulled one back for Lewis A, Scott completed his hat-trick as time wound down & ensured victory for Lewis B.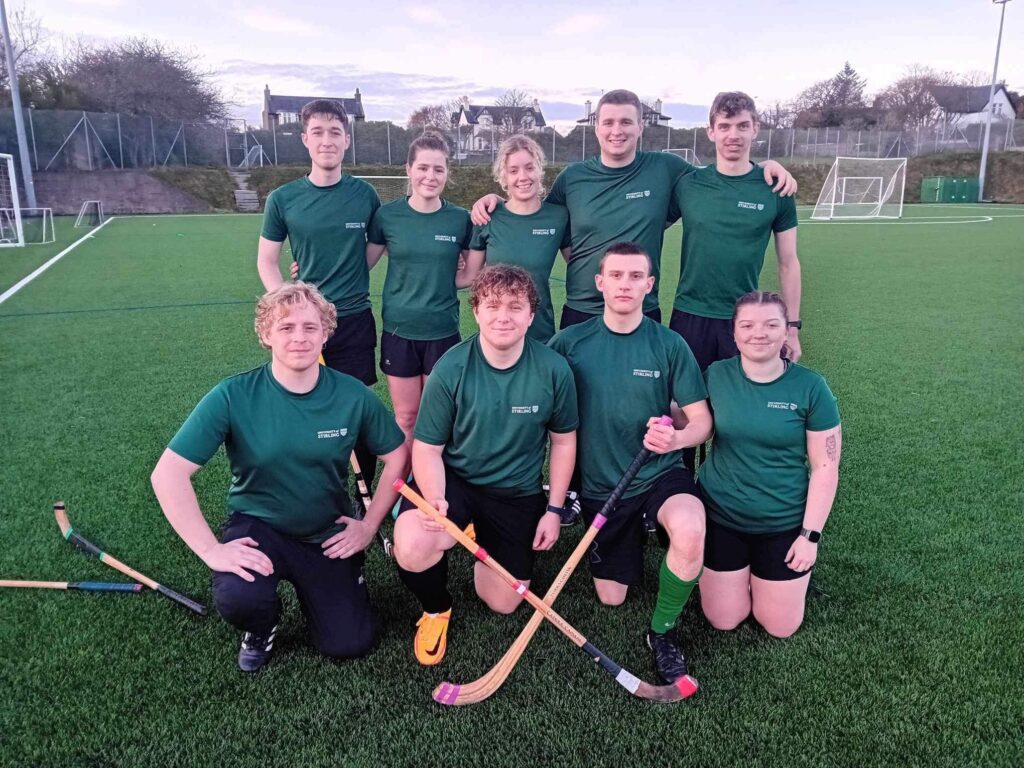 If that wasn't the pick of the league games, then it was the next encounter between Stirling & Lewis C. Stirling's Herbie Patterson, who represented the South u-21 team in the end of season Caol cup in September, gave Stirling the lead with a powerful strike. Lewis C came roaring back to take a 3-1 lead, courtesy of a goal from Callum & a double from Paddy Sinclair. Stirling had shown time & time again that they weren't ones for throwing in the towel and this proved to be the case once more as Patterson smashed another two crackers to level the scores at 3-3. Both teams pressed for a winner but it didn't come and Stirling earned a very well-deserved point, much to the delight of the crowd in attendance who were happy to see the visiting team's efforts rewarded.

Lewis C now needed Stirling to do them a favour & prevent Lewis A from picking up both points. Lewis A put in a professional performance however and booked their place in the final with a 3-0 win. Duncan opened the scoring before Connor scored twice.

With Lewis C & Stirling eliminated, the final league match between Lewis B & Lewis C was a dead rubber although it was still keenly contested. Only one goal separated the sides, with Scott scoring his seventh & final goal of the day to give Lewis B the win.

The penultimate game of the day was the 3rd/4th place playoff between Stirling & Lewis C. Lewis C left their best performance until their final game of the day as they put five past Stirling without reply. Donnie MacRae found the net twice but he was outdone by Callum who bagged a hat-trick.

The final between Lewis A and Lewis B was arguably the best game of day. In a tense affair, it was a strike from Donald that gave Lewis B the lead. Lewis A laid siege on the Lewis B goal in the latter stages but Euan Gilmour made several excellent stops, preserving the lead. Paul had one final chance during a stramash in the Lewis goal but his shot hit the side-netting. That was the last action of the game & Lewis B came away victorious.

Lewis B captain Scott MacLeod received the Craig Morrison Shield from manager Duncan before all teams retired to the Sea Angling club for refreshments.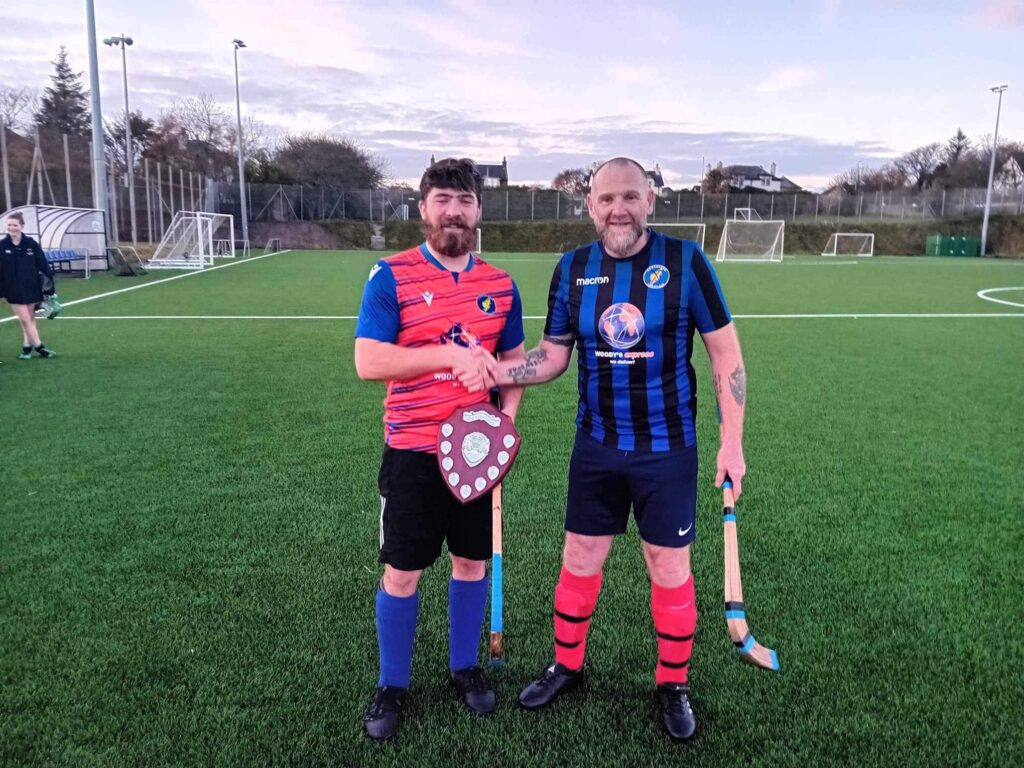 Thank you very much to John MacAskill for refereeing the tournament. A big thanks to the Sea Angling club for hosting us as well as to Sean, Christina & Annette for providing the delicious food after the tournament. Finally, a massive thank you to Stirling University for travelling all the way to Lewis for the tournament. You were an absolute pleasure to host and we hope to see you again in the future!

The Craig Morrison Sixes marks the final shinty action of the year for the senior team. All that's left now is our shinty awards dinner which will be taking place on 18th November when we will celebrate what has undoubtedly been our most successful year to date.