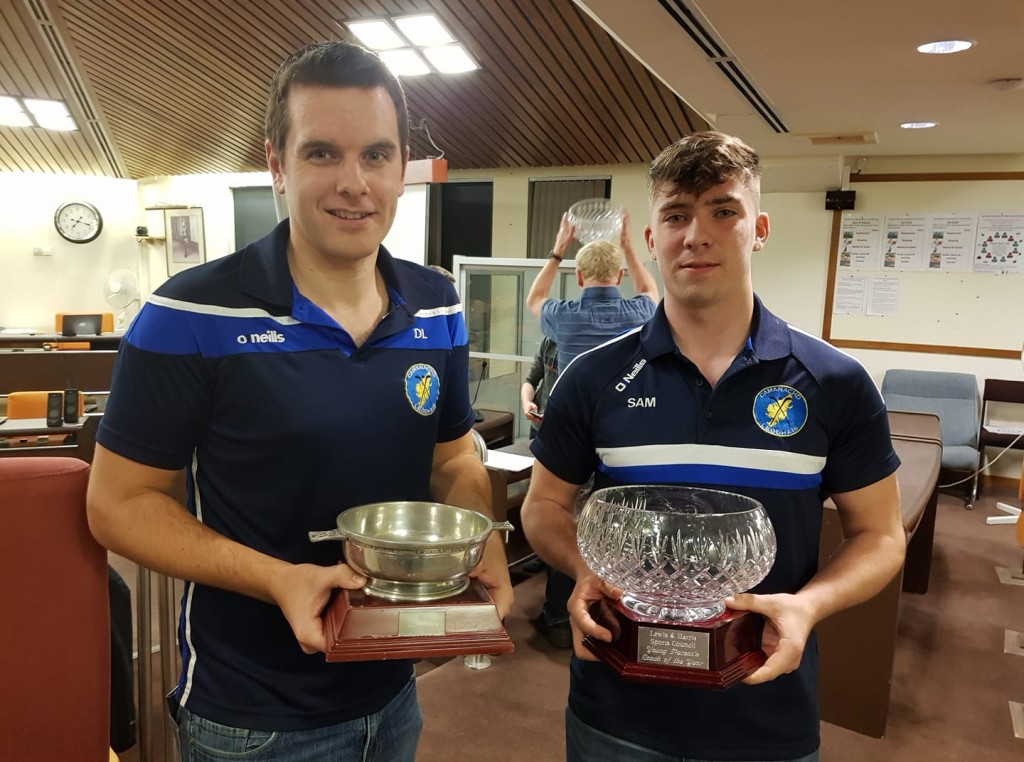 The club was thrilled to be double winners at the Lewis and Harris Sports Council Awards on October 8th 2019 in the Comhairle Chambers. The Club was named Club of the Year, the first time the club has acheived that illustrious award, and the Young Person's Coach of the Year was awarded jointly to Andrew MacAskill and Scott MacLeod. Scott and Donald Lamont were there to accept the awards. A great tribute to all involved with the club for their efforts in another long and challenging season.

Previous success at the Awards has been seen by Paul Duke, Over 18 Sportsperson of the Year in 2014 and Al Reed for the Young Person's Coach of the Year in 2016.
Iomain Cholmcille Representative Honours
The club was also privileged to have two players involved in the recent Iomain Cholmcille Shinty-Hurling for Gaelic speakers held this year on the 12th of October in Glasgow as part of the Royal National Mòd. Stuart "Tyson" Campbell and Pàdraig Sinclair both gained call ups for the game against Fir Uladh from Ireland, and they were unlucky to be on the losing side of a tight match 13-12. Camanachd Leòdhais' Sean MacLeod was co-manager again, and assistant manager Andrew MacAskill was also in attendance keeping a watchful eye on proceedings and assisting with keeping the social media updated.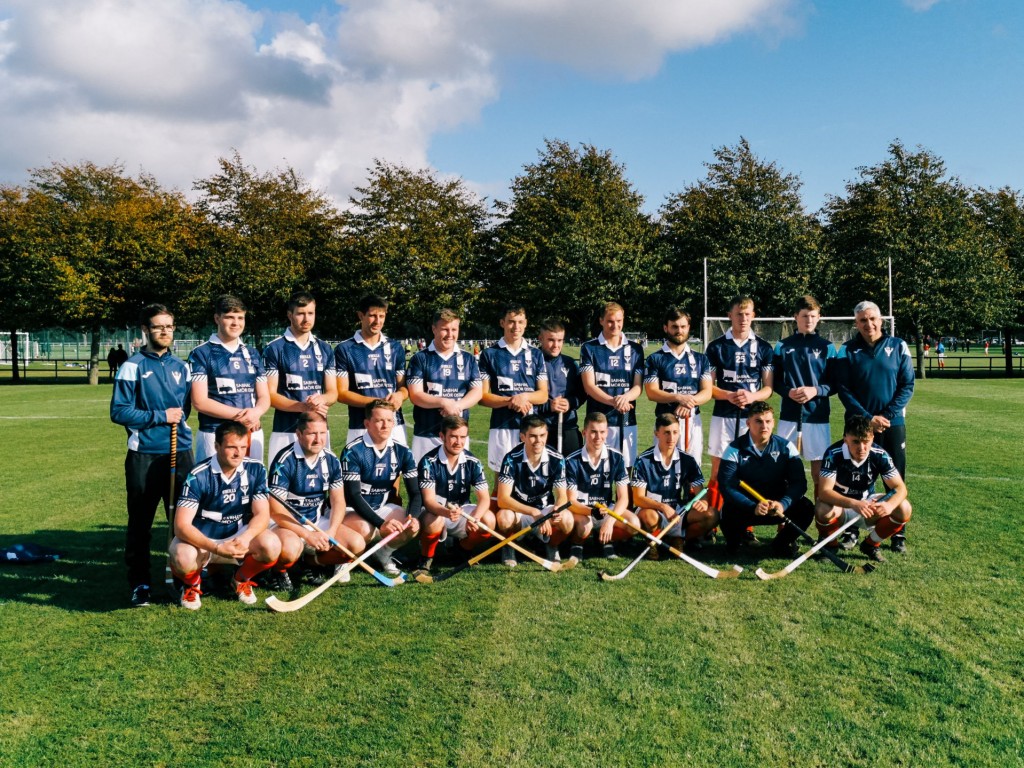 Craig Morrison Stornoway Sixes
This year marks the 10th Anniversary of the untimely passing of Craig Morrison. The Sixes are held annually as the club's tribute to Craig and his continuing legacy at the club. This year's Sixes competition takes place on Saturday 19th October from 1pm and we would welcome teams with an interest in taking part to contact Donald Lamont via the club Facebook page. The Sixes will be followed by our annual Awards Dinner that evening, which all are welcome to attend.