The Iomain Challainn is one of the oldest living Celtic traditions. This historic activity of playing shinty on the New Year is an ancient one, but which is still carried on to this day. The most famous example is the Lovat Cup between Beauly and Lovat, but this tradition has also become one which has been used by several clubs either trying to revive or spread shinty in Uist, Caithness and California.
However, the Iomain Challainn plays an incredibly important role in the Lewis Camanachd story, as it was reading about the old Iomain Challainn games between Tong and Stornoway which inspired the late Dr Alasdair Barden to revive the tradition on the 2nd of January 1995. This game would sow the seeds of what would eventually lead to the modern day Camanachd Leodhais.
The tradition again fell into abeyance after the Doctor's untimely passing, but it was revived yet again by Sean MacLeod on Hogmanay 2010 as a way of rallying the players of the club before the legendary 2011 season in which a team from Lewis &  Harris finally joined National league competition.
On Hogmanay 2010 14 players came together. A great game was played but score is not recorded!
In 2011 (below), again on Hogmanay, 17 players were there and it was a finely balanced match between Gaga and Scott Murray's teams, Gaga's lads winning 4-3.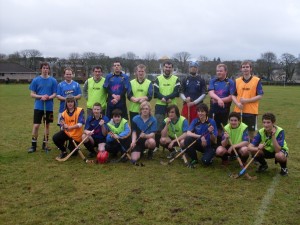 Hogmanay 2012 saw the numbers grow again with an 11 a-side battle, and Tyson's Reds giving Andrew Jinxy and Andy Bambi's Blues the Blues in what was a blistering match which ended 4-4 but with Sean MacLeod seizing his opportunity for glory with a sudden death penalty in front of the BBC Alba cameras.
The next  game slipped into 2014, with it played on January 4th. This was a titanic 11 a-side match yet again, Duncan MacIntyre's Captain's Greens beating Paul Duke's Vice Captain's Reds in a 7-3 classic.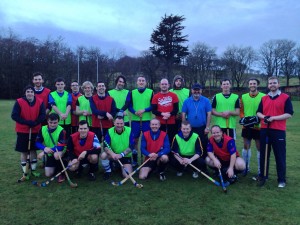 The 2014/15 game was held on the 3rd of January and yet again there was an 11-a-side strength. The slip into early 2015 also meant that the club were able to mark 20 years of shinty returning to Lewis with the game jsut a day out. The match between Conor Macdonald's team and Al Reed's team finished 6-0 to na Domhnallaich.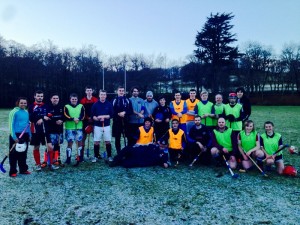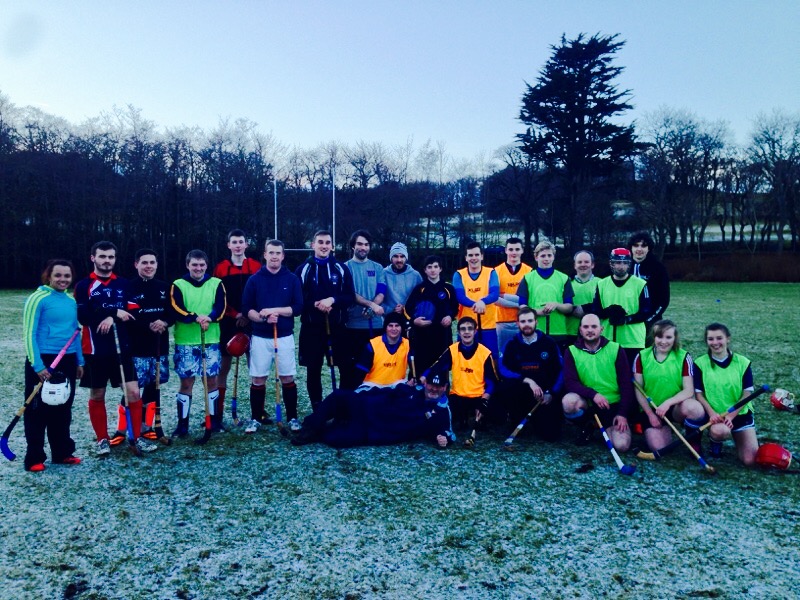 The 2015/16 game was held on the 2nd January but was moved to Smith Avenue Astro due to Bayhead being unplayable. A very entertaining 4-0 game was held with Team Church, managed by Will Church and Team Diablo, managed by Iain Sinclair fighting for the honours. Team Church were led to victory with a Conor Macdonald hat-trick and a Donald Lamont goal.  It also marked a return for youth fixture with the Iomain Challainn nan Og, with Lochs beating the Rest of Lewis & Harris 2-1.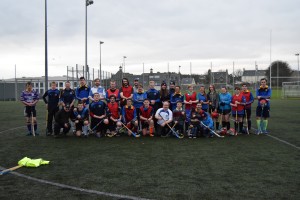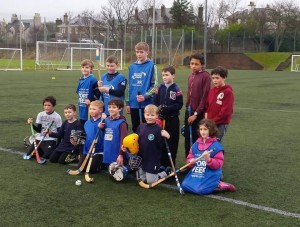 The 2016/17 game  was held on Smith Avenue on the second of Janurary 2017 with both Iomain Challainn and Iomain Challainn na h-Òige taking place. Lewis Blues beat the Lewis Reds 5-4 with Henry MacInnes reffing an eight a-side senior game.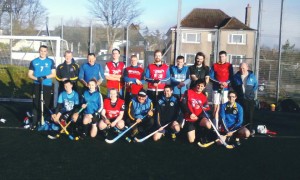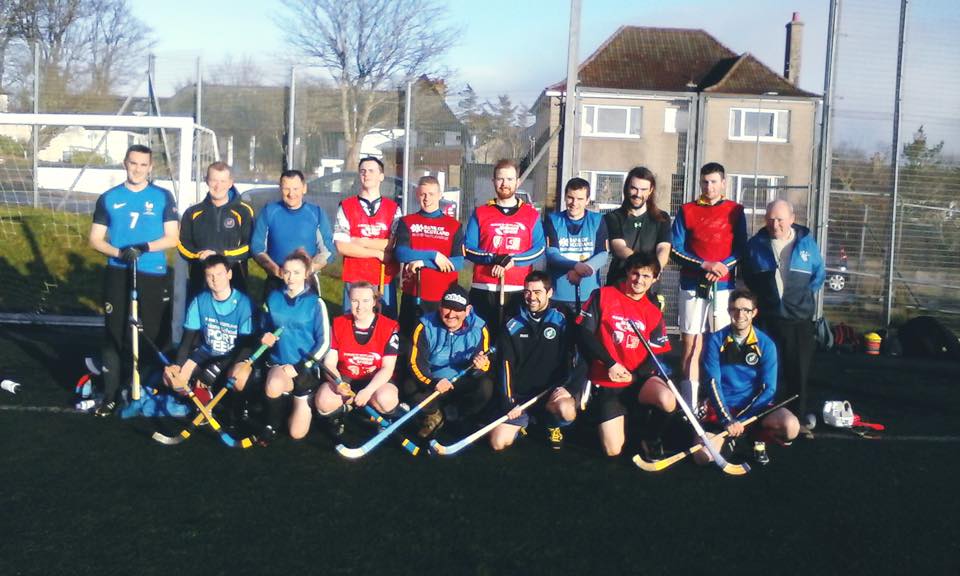 The 2017/18 game was again held on Smith Avenue  but this time under floodlights on January 9th (edging more towards the Old New Year celebrations!) Team Will Church won a ten-a-side game 2-1 thanks to a brace by Stewart MacRitchie, overcoming an opener for Team John MacAskill by Sean MacLeod.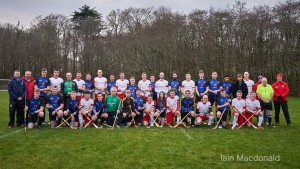 The 2019 running was a unique occasion held on the first of January 2019. To mark the 100 years since the tragedy of the Iolaire Disaster, 2018 MacAulay Cup Winners and 2017 Premiership winners Kinlochshiel were invited to participate in the fixture in remembrance of those who had sailed from Kyle of Lochalsh which 'Shiel represented. A young Lewis side showed up well against a team bursting with medal winners and representative honours, but the undoubted class of the mainlanders showed through to win 4-0 at Bayhead. It was a touching and appropriate way to mark the loss of so many men, many of whom would have taken part in Iomain Challainn games.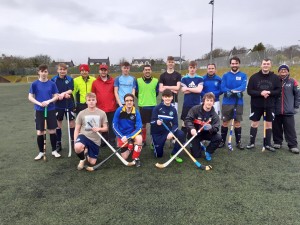 After the solemn occasion of 2019, the 2020 running returned to normal with a 7-7 thriller between Team Dukey in Yellow and Team Tyson in Red that resolved in a 3-2 penalty shoot out win for Dukey's team at Smith Avenue. Tyson's team lost despite the veteran Sgitheanach grabbing a double hat trick. With Dukey being a Newtonmore man, 30 years after Skye's Camanachd Cup win in 1990, it was a bit of revenge for the Badenoch folk.