Camanachd Leòdhais take advantage of the ferry from Stornoway to Skye this Saturday as we face Skye Camanachd for only the second time in a competitive fixture, and the first time ever on league duty.
Camanachd Leòdhais and Skye Camanachd have a strong bond. Both are island clubs, a couple of players have worn both the Dubh is Gorm of Lewis and the White of Skye, but one club has a long and glittering history, whilst the other is one of the sport's newest teams. Skye won the first MacTavish Cup, lifted the Scottish Cup famously in 1990 and have thriving youth and ladies sections. In Lewis, we can look at solitary Mòd Cup success and youth and ladies sections which are only just getting going. Both however, have been frequent recipients of the Fairplay award from Marine Harvest. Surely a tribute to Hebridean manners!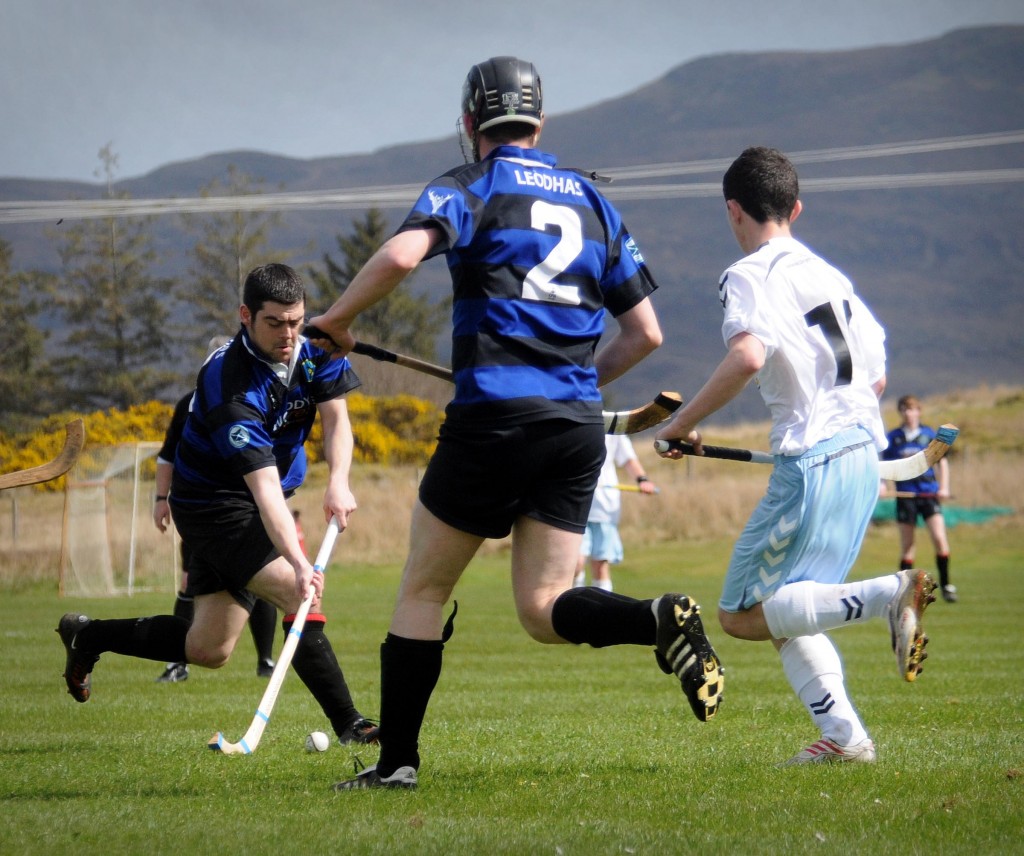 In 2010, both clubs were drawn together in the Strathdearn Cup. This was a watershed moment for Camanachd Leòdhais, an embarrassment which pushed the club to applying for league status despite all the obstacles that were in their way.
There was excitement about this historic match up. Lewis even gave up "home" advantage at Inverlael for the game on the first of May, but hospitality off the park, which included a warm welcome in the Pàirc nan Laoch clubhouse and a plaque marking the first ever meeting of the two teams, was not matched on it as what was, at the time, a struggling Skye reserve team brutally despatched Lewis 18-nil. A result which would live in infamy but also become the catalyst for all that has followed.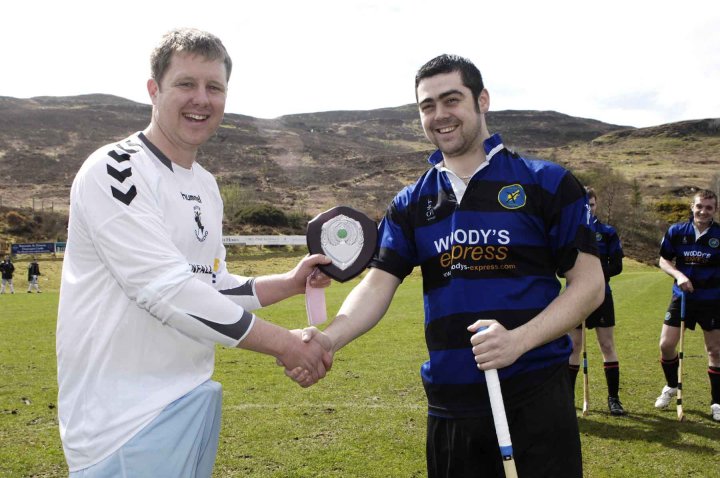 Skye Camanachd stood shoulder to shoulder with Lewis during our application to the North leagues, publicising our campaign via their website, which continues to be the premier source for shinty news on-line. The Skye club had faced similar "arguments" against them when they had applied to enter competitions in the 1880s and 90s but always a forward looking club, they were committed to supporting their island neighbours, for which the Lewis club will always be grateful.
They also supported the first ever Craig Morrison Sixes in 2010, sending two teams and taking the trophy back to Portree. This wonderful day which was a great tribute to Craig who had passed away almost exactly a year before, also saw Lewis gain great confidence as the Lewis A team were beating Skye 1-0 thanks to a Paul Duke goal until a late Alan Palmer strike saved the Skyemen's blushes. Coming hot on the heels of the 18-nil drubbing it was a heartening result.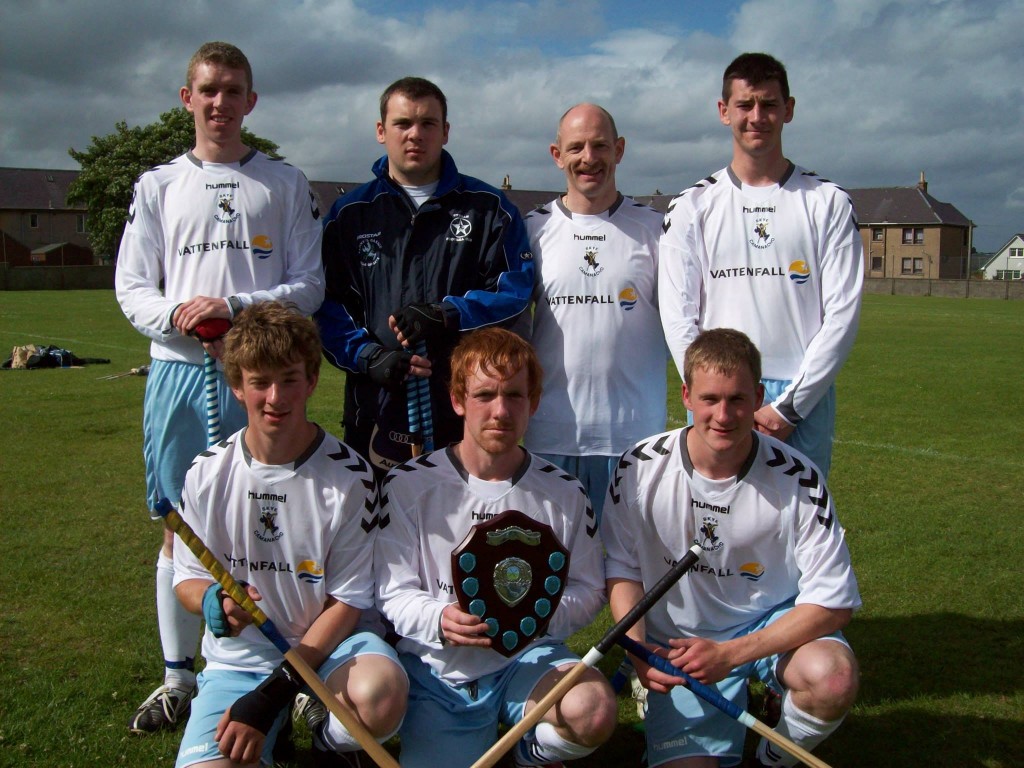 Skye have braved the Minch (and Stornoway pubs) in February on two occasions for pre-season friendlies, in 2012 and 2013. 10-2 (Ruairidh Urpeth and Kevin Kennedy scoring) and 7-2 (Will Church and Duncan MacIntyre) were the scores in favour of the Sgitheanaich, but both games showed that after only a couple of season, whilst a gulf in class remained, Lewis were at least able to hold their own.
It will undoubtedly be a challenging fixture against a Skye Reserve side who look set to sweep North Division Two before them, but we can be assured that five years on from that dark May day, a lot of water has flowed through the Minch and that we can give a much better account of ourselves in the Misty Isle. Skye are a great model for any club to follow and we hope that we can make strides towards where they are in the coming years. We also look forward to Skye coming for the return fixture at Shawbost on the fourth of July.