Lewis V Uist
Hebridean Celtic Festival Challenge Cup 2013
Bayhead 2PM Saturday 20 July
That time of year again!  The big derby of the year with Uist is this Saturday, 2PM at Bayhead. Big thanks as always to Caroline MacLennan and the whole Hebridean Celtic Festival team for their hospitality and support of this fixture which has been crucial to the development of shinty in the Western Isles over the last few years.
History
The fixture was started in 2007 but with Uist unavailable the game was played between Camanachd Leodhais and a Hebcelt Allstars team which had some guests over for the festival cameo. This was played at the old Acres Pitch which is now a car park. Lewis won 3-0. There are no photos in evidence!
The 2008 version was played over two legs, with the first game held in North Uist at Easter.  Lewis won that game 4-2, but the game at Smith Avenue on the Saturday of the Festival was a close 2-2 draw, with Lewis grabbing the draw in he final seconds to secure the cup.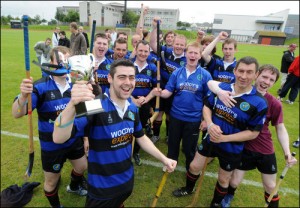 In 2009, there was a cloud over proceedings with the recent death of Craig Morrison.  On a rainy day which seemed to reflect the mood, in that sense the result was secondary although Uist played well to win 3-0, their first win in the competition and the first time the fixture was played at Bayhead.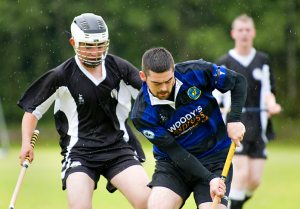 In 2010, Lewis made an emphatic 4-1 win as the fixture returned to Bayhead, with Titch Morrison, Calum Stamper and Paul Duke piling in the goals.  The weather again was fairly inclement in the run up, but the game still drew a sizeable crowd as the weather improved rapidly in the second half.

2011 saw a Lewis team in their first season in the North leagues up against a Uist side who put up a good fight (although the fixture was reduced to 10 a side) in a 3-2 classic in blazing sunshine. Perhaps upwards of 500 people attended the match.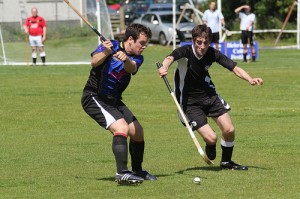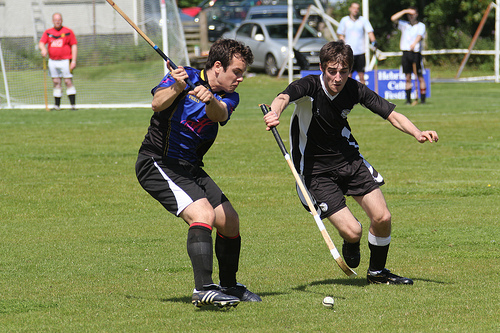 http://www.flickr.com/photos/coinneach_murray/sets/72157627089173719/
In 2012, Uist, with a couple of mainland additions caught Lewis napping and won the cup 2-1 on penalties after a 2-2 stalemate. There was some more fine weather and another bumper crowd, which meant a good day for Hebridean Shinty no matter the result.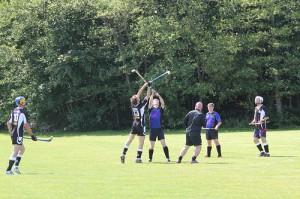 http://www.flickr.com/photos/coinneach_murray/sets/72157630583177194/
What 2013 brings is anyone's guess but hopefully with Cornwall's Matt Mossop in the middle and a good weather forecast it can be another cracker and hopefully there will a Leodhasach hand on the trophy when it is raised. Don't miss out.
Other News
Been a couple of agonising defeats recently, 4-3 to Kilmallie and 3-2 to Inverness.  All we can do is keep training hard and keep moving forward as always. Training every Tuesday and Thursday.

Eoghan and Ally Lamont will be running the kids summer camps at Smith Avenue Wednesday to Friday this Week.  Thanks to Comhairle nan Eilean Siar's Motiv8 Programme for their support, we have almost 20 kids signed up.

Topscorers Chart

Will 10

Duncan 8

Jo, Tyson, Scott, Paul, Michael, Seumas 1