The club held the annual Craig Morrison Stornoway Sixes as part of the Tenth Anniversary celebrations on Saturday 14th October.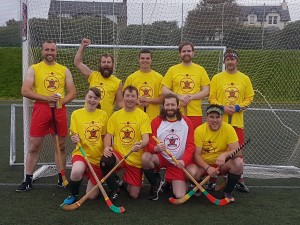 The competition greeted the return of Stromeferry No Ferry United, with a good sprinkling of Lewis old boys in their ranks and also the first trip of Glenurquhart over the Minch, with a squad packed with cup winners. We lined up three Lewis teams, Blue (coached by Ally), Black (coached by Dunc) and White (coached by John).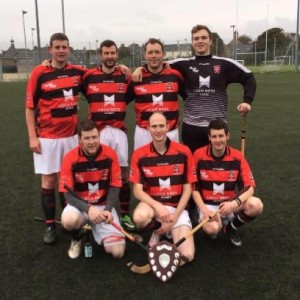 Glenurquhart's Premiership class shone through and they were worthy winners, topping the league, and beating the Blacks well in the final but it was an entertaining and enjoyable day for all. We hope that both visiting teams enjoyed their trip and that we meet again soon.
Thank you to the Morrison Family for attending as we continue to mark the life of our friend Craig Morrison who was taken from us in 2009. Always the first name on the teamsheet whenever the Dubh is Gorm is pulled on.
Thanks to all the referees, but especially David Cleary for keeping things running on the park.
Results
Glen 2 – 0 Blues
Ferry 2 – 2 Blacks
Whites 0 – 0 Ferry
Blacks 0 – 3 Glen
Blacks 1 – 0 Blues
Whites 0 – 6 Glen
Blues 0 – 1 Ferry
Blues 0 – 2 Whites
Whites 0 – 1 Blacks
Ferry 0 – 2 Glen
Final
Blacks 0 – Glen 8
Other News
Well done also Sean and Diablo, who were away at Iomain Cholmcille – both were part of the Alba management team and Sean was also in the squad which beat Fir Uladh 4-0. Iomain Cholmcille was also marking ten years, and they sent their best wishes to the club on their anniversary at their own awards dinner, along with another Lewis old boy, Eoghan, who has been running Iomain Cholmcille since 2007.
Diablo also sneakily managed to get on the park to play for Fir Uladh!!! against the Full Scotland International squad! Another thing question for the Diablo Quiz!