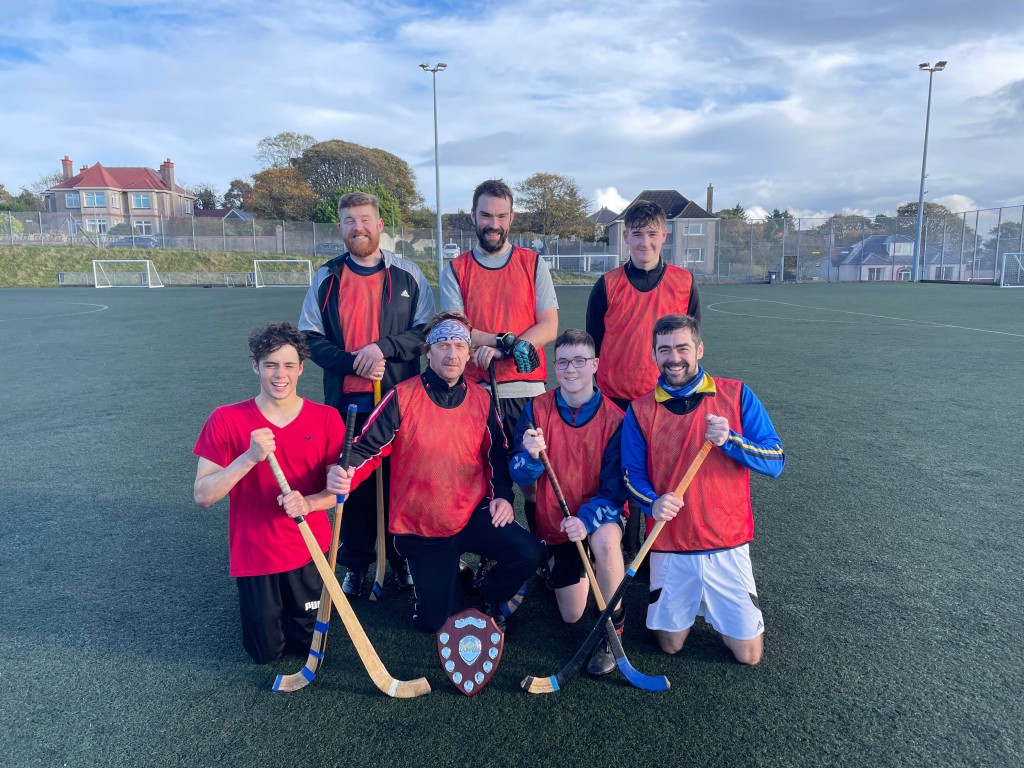 Catching up on 2021 action before season 2022 begins.
The club made a slight tweak to the Craig Morrison Stornoway Sixes by making it a 7 a-side affair at the end of October 2021. There was only one game, an interclub match and it was the Reds who came out on top. It was good to see young Lewis join his father Willie in the winning team, and hopefully we'll see more of him in the Dubh is Gorm.
As always it was great to commemorate our friend Craig Morrison who died suddenly in an accident in 2009 at the age of 20. A very keen and enthusiastic player who turned out for the club in the early cup runs, he is missed by all who played alongside him.
Hopefully in 2022, the tournament will revert to six a-side again and we can welcome other clubs to again take part.