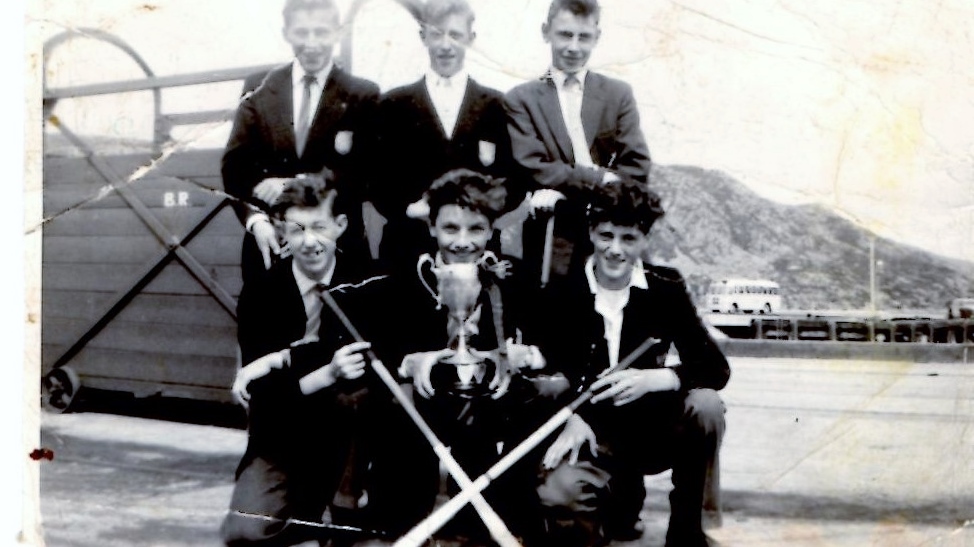 Whilst shinty has been revived as a part of the sporting landscape in Lewis since the mid 1990s, there were several decades after the decline of the sport after the First World War where the sport was little played. The Lews Castle College team of 1959 was a rare exception as they travelled to Strathpeffer to attend the Ross-shire Camanachd Association Sixes.
The Gazette article of June that year reporting this adventure commented "The Castle Boys had never had practice against other players because they are so few shinty enthusiasts in the Island." However, all the players were either from Lochcarron or Lochalsh who were boarding in Stornoway and were well versed in the arts of the native game.
They started off their campaign in the Under 18 Harrow Cup against a team that they would have been quite familiar with when they knocked out Plockton in a nil-nil game decided by the number of corners the Castle had won.
They faced Dingwall "B" in the next round. Having settled down the Castle won 3 to 2 with a brace from Donald Beaton and another from Ian Matheson.
They then faced Dingwall "A" in the final, and according to the report were "undoubtedly the better team". Donald Murchison and Alasdair DD MacRae were strong in defence and kept the Dingwall side at bay. The Castle team won the final convincingly 5-nil with Beaton scoring a hat-trick, joined on the scoresheet by Matheson and Ewen Michael.
The trophy was presented by Dr Thomson, Ross-shire Director of Education to MacRae, the Captain. The Harrow Cup was donated for the revival of shinty in Ross-shire after the Great War by David Harrow of Harrowdale, Strathpeffer in 1920. The team travelled back with the trophy to Lewis via Kyle of Lochalsh where the photo of the team was taken.
In the photo is front row Donald Murchison, Alasdair DD MacRae and Donald Beaton, the back row is Charlie Maclean, Ewen Michael and Ian Matheson.
Other than Charlie Maclean who has sadly passed away, all the team members are still living in various parts of the world, with Ian Matheson the nearest to home in Kyle. He and his friends were part of a unique tale in the secret history of shinty in the Western Isles.
Thanks to Kenny "Jeck" MacKenzie of Lochcarron for supplementary information and to Ian & Connie Matheson for the picture.
A version of this article previously appeared in the Stornoway Gazette 2nd June 2022.