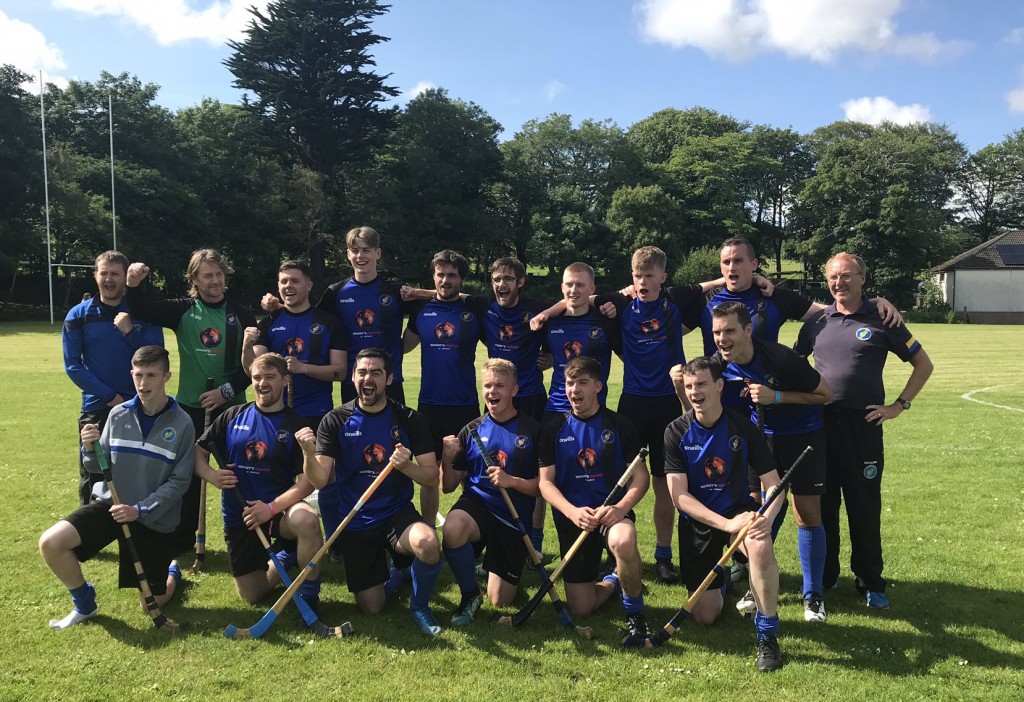 The 13th HebCelt Cup Final was certainly not an unlucky one for the watching spectator, as yet again the Island teams served up a thriller for the HebCelt crowds as good as anything in the main arena.
On an absolute scorcher of a day, 90 minutes couldn't separate Camanachd Leòdhais and defending champions Uist Camanachd as the game finished 1-1. Aberdeen University's Donnie MacRae gave Uist a first half lead. With 18 minutes to go Donald Lamont equalised with his 11th goal of the season but Uist managed to withhold some heavy pressure to ensure that the game finished tied at 90 minutes.
This led directly to the lottery of the penalty shootout and after all was said and done, Scott MacLeod scored the winning penalty to ensure the trophy came home to Lewis.
A huge thank you to Uist Camanachd for coming over and to the HebCelt Festival for their continued support.
A final thank you to everyone that came out to the game today. There was a large crowd on hand to witness an excellent game.
Next week is our final home game of the season as Strathspey make the trip to Shawbost.
We hope you come and support the Heb Celt Cup champions!
Race for the Drams
Donald's goal in the HebCelt extends his lead in the scoring charts even further, after scoring his 10th goal in the 3-1 defeat at against Strathglass a couple of weeks ago. He is now only three goals short of equalling Will Church's record for goals in a season recorded in 2013.
Donald Lamont 11
Ally Lamont 3
Scott MacLeod 2
Connor Chalmers, Stuart "Tyson" Campbell 1