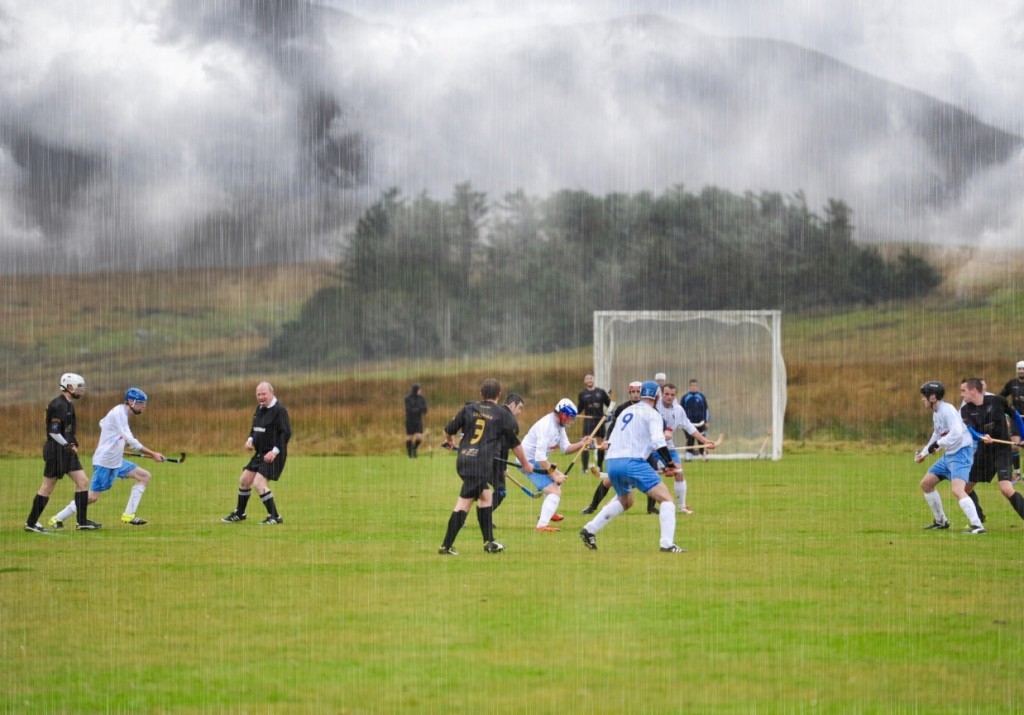 Despite poor weather, both sides in the Mòd Cup served up a close and competitive tussle. Certainly the club's best performance against a Skye side, it was a tense and exciting match, with very little to show that there was a league between the sides.
It was a stalemate until veteran Camanachd Cup winner Peter Gordon scored just before the hour mark. We then had the lion's share of possession and momentum, and if we could have squeezed the ball over the line we could have gone on to swing the game back in our favour. However Iain MacLellan broke up the other end to make it 2-0 with around 15 minutes to go, then Kenny MacLeod put the result beyond doubt with a third goal, although we had some more chances to get on the score sheet.
The trophies and medals were presented by An Comunn Gàidhealach President John MacLeod. The support of An Comunn Gàidhealach for the fixture was appreciated. With so many of our young players getting the chance to shine yesterday, whenever the Mòd returns to the Western Isles in the future, we're sure that this new generation will be more than a match for whatever opposition they face. It was fitting that Skye Camanachd were the final opponents of our tenth season as a senior club, great friends, 's math na càirdean and we'd like to thank them all for coming over.
Skye player, and long term friend of the club, Daniel Morrison was named man of the match by referee Henry MacInnes. Michael MacLeod was possibly our best player at buckshee back, but the team competed well all across the park, with Steven Morrison and Scott MacLeod belying their young age, and Alexander Gordon also showing up well coming on as a sub.
Al Reed was also presented with his recent LHSC Young Coach of the Year by John MacLeod.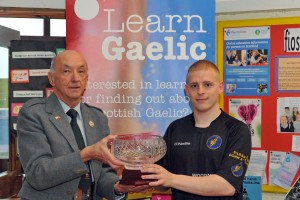 Pictures courtesy of An Comunn Gàidhealach and Graham Hood Photography
BONUS FEATURE – Gaelic celeb and long term fan of the club Alison Gael MacRae turned up to do a wee film alongside her old partner in crime Rubens.