Lewis emerged worthy victors in todays MOD Cup with a score of 2-0. The Lewis side were unlucky not to have made it 3-0 with a Donald Lamont penalty being stopped by the Uist keeper in the first half.
Both the Lewis goals came from Will Church who played fantastic on the day, with Stuart "Tyson" Campbell also putting in a great performance and receiving the Man of the Match award. Overall, a decent team performance and a great end to a successful first season. Well done guys!
Thanks to James Graham and the MOD staff for helping to make the event a success and to the Uist team for hosting the match. Big thanks also to the referee and the many Lewis supporters that came down after getting up at 5am on a Saturday!
The team now looks forward to a few months of gruelling pre-season training. Ooh-rah!!
http://www.bbc.co.uk/programmes/b00drynf Catch the Highlights on An La until the 24 of October – around the 25 minute mark.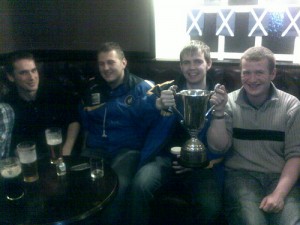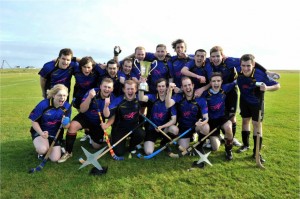 Above photo courtesy of Graham Hood.
More MOD photos available at http://grahamhoodphotography.com/viewing/