You wait years for a game against Lovat and two come along in the one season!  It is perhaps not worth doing a "Down Memory Lane" type article seeing as it only happened back on April 5th but we can say that despite a 7-1 defeat, we greatly enjoyed our last visit to Balgate and greatly appreciated the hospitality that the Kiltarlity club gave us, including the presentation of a Quaich to mark the first meeting between the clubs. Here is Duncan accepting this kind gift from John MacRitchie. (Photo by Tina Marshall) We hope Lovat will make the trip to Lewis one day soon. Congratulations to the club on their MacTavish Cup success last week and their club stalwart Mary Ann Henton on receiving the BEM in the Honours list.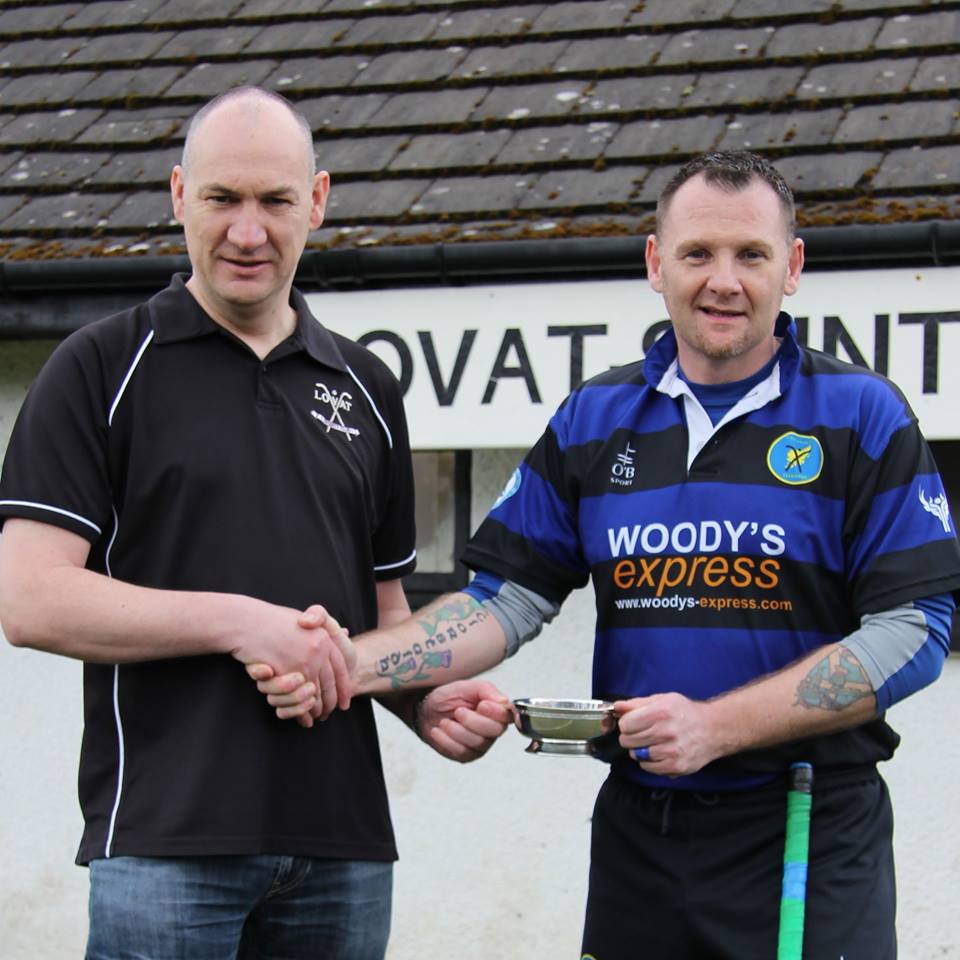 This is our first game in a Plate, as opposed to a Cup, so we can assume our historic Cup form doesn't apply to this competition! Either way, let's enjoy a great days shinty tomorrow against one of the biggest names in shinty.
Game throws-up at 12.30pm at Balgate in Kiltarlity – Directions here.