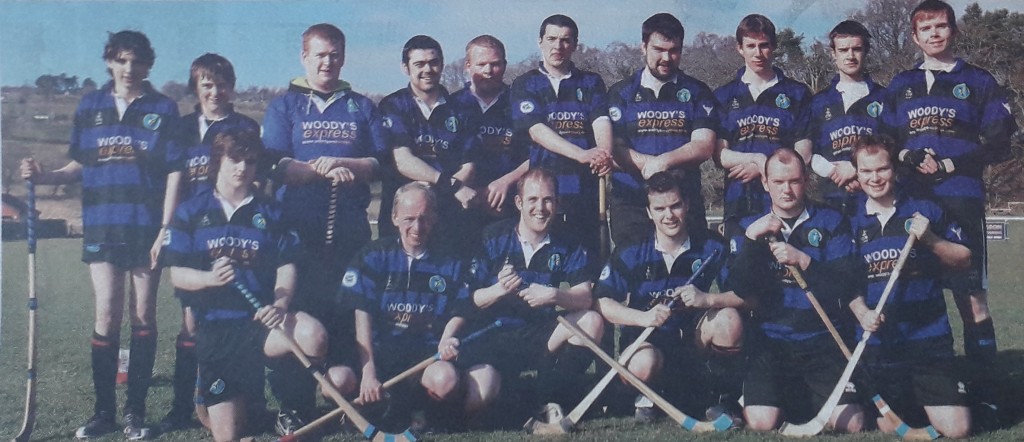 Tha latha an-diugh an còigeamh latha den Mhàrt a' comharrachadh deich bliadhna on dearbh latha a chluich Camanachd Leòdhais geam lìog airson a' chiad uair. Bhiodh sin cudromach leis fhèin, ach bha na thachair an latha sin cuideachd anns a' Mhanachainn ga dhèanamh buileach nas cudromaiche. Chuir Calum Stamper aig Leòdhas a' chiad thadhal agus chùm iad greim air an cothrom sin airson uair a thìde. Ged a thug a' Mhanachainn buaidh orra mu dheireadh thall 5-1, airson uair a thìde, bha Camanachd Leòdhais air mullach an t-saoghail! Abair eachdraidh!
Today the 5th of March marks ten years exactly since the first ever Camanachd Leòdhais league game. That would be important in and of itself, but what happened on the day lives long ins the memory, Calum Stamper opening the scoring and the Lewis boys holding onto that lead for an hour. Even though Beauly eventual brought their resources to bear to win 5-1 for an hour at least, Camanachd Leòdhais were kings of the world. What a history!
Squad – Conor Macdonald, Daniel Gallagher, Micheal Macdonald, Eoghan Stewart, Sean MacLeod, Paddy Sinclair, Scott Murray, Donald Lamont, Paul Duke, Ally MacKenzie, Kenny Mould, Calum Stamper, Michael MacLeod, Duncan Edwards, Euan Gilmour, Andrew Murray Macdonald
(Photos clipped from West Highland Free Press – originally Neil Paterson and Tina Marshall)
Bidh Gàidhlig Gu Leòr agus Iomain Cholmcille a' sgaoileadh bhideo sònraichte de chòmhradh sa Ghàidhlig eadar Pòl, Dòmhnall, Sean agus Eòghan Stiùbhart mun gheam seo air YouTube is Facebook air 6mh den Mhàrt. Gheibhear an-seo e.