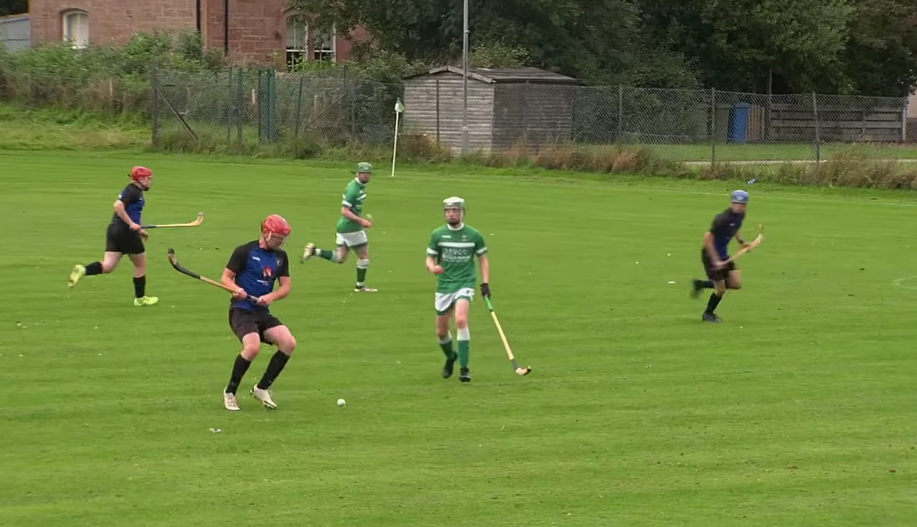 5️⃣5️⃣3️⃣ là as aonais geàm…
Tha #CamanachdLeòdhais air tilleadh.

@beaulyshintyclub 4️⃣-0️⃣ @lewiscamanachd pic.twitter.com/i4Q8vFvQdR

— BBC Spòrs Gaelic (@BBCSpors) September 12, 2021
After 553 days (no that is not a typo!), we finally got back to playing competitive shinty yesterday as we travelled to take on league leaders
Beauly Shinty Club
at Braeview. Considering that the club's very first league game was at Beauly ten years ago this March, it was apt to break our shinty fast at Braeview Park, although there was no goalscoring sensation in the opening minute ala Stompy!
Whilst we were on the wrong end of a 4-0 result, for a first game back in over 18 months, the team performed very well & made Beauly work for their win.
We had a handful of youngsters make their competitive shinty debuts yesterday & hopefully it was the first of many for them. Everyone got at least 15 minutes and an opportunity to show what they can do on the grass.
It was wonderful to be back doing what we love & the players deserve every credit for the effort & commitment they put into the game.
A huge thanks to Beauly for being wonderful hosts on the day. Their fans were very welcoming to us, the post-match takeaway was very much appreciated & the game was played in excellent spirits. A worthy win for a team with an exciting future. Good luck for the rest of the season & we hope to both visit & host you in 2022.
Taing mhòr dhan BhBC airson tighinn gar coimhead cuideachd. Tweet an-àird
DUBH IS GORM
Lineout – Stuart 'Tyson" Campbell, Daniel "Gaga" Gallagher, Innes Lamont, Owen MacKenzie, Michael Macleod, Scott Macloed, Paddy Sinclair, Ronan Sinclair, Allan "Ginger" Mackinnon, Daniel Harrison, Lewis Mackay, Paul Duke – Subs, Sean MacLeod, Seumas MacLeod, Innes Begg, Donny Murray