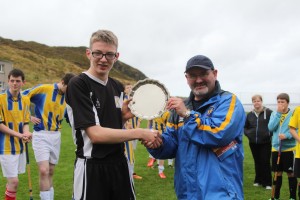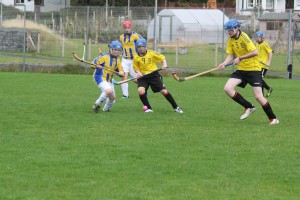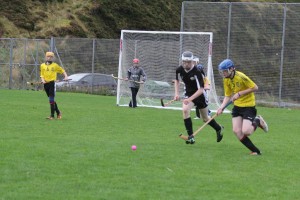 Congratulations to Uist on lifting the Causeway Shield on Saturday in Tarbert. It was decent run out for both Lewis and Harris youngsters in some competitive shinty. Uist have had a lot more experience and Joseph MacInnes, captain and player of the tournament was a player of the camp at the National Camp this year. It was refreshing for the tournament to be played in such a great spirit and we look forward to renewed ties with Uist. A Western Isles Youth Select could be a next step.
Scott MacLeod was excellent as full back and captain for Lewis and Ruairidh MacMillan in centre and Alexander Gordon in goals also deserve mention for the Dubh is Gorm. Big Stuart Morrison was a hero for the Hearachs! Well done to all the players, you have great futures ahead.
There will be much more youth shinty in the coming months.
Berneray Causeway Trophy Results 2013.

Uist 3 Harris 0
Calum Ferguson 2,Joseph MacInnes
Harris 1 Lewis 2
Stuart Morrison Craig Macleod, Ruairidh MacMillan
Uist 4 Lewis 0
Calum Ferguson, Joseph MacInnes,
Owen Johnson, Innes Brannigan
Uist 8 Harris 1
Calum Ferguson 4,Joseph MacInnes 3, Owen Johnson
Stuart Morrison
Harris 2 Lewis 1
Stuart Morrison,James Marrow Sean Riddell
Uist 2 Lewis 0
Calum Ferguson,Joseph MacInnes
Played Won Drawn Lost For Against Points
UIST 4 4 0 0 17 1 8
LEWIS 4 1 0 3 3 9 2
HARRIS 4 1 0 3 3 14 2
http://www.flickr.com/photos/coinneach_murray/sets/72157636302004715/