The slightly inclement weather may have put off a few, and ultimately our friends in Lochcarron may claim the points they require to overhaul us in the coming weeks, but there was a great crowd in attendance to see history being made. Camanachd Leòdhais finishing a season on top of their league, and well worthy of their place there.
On a day that also marked 130 years since the advent of the original Stornoway Shinty Club, it was apt that Daniel "Gaga" Gallagher also played his 200th game for Camanachd Leòdhais. There is little that can be added to burnish the legend of "Gaga" who has played ever since the mid-90s revival by Dr Alasdair Barden, through the Back Camanachd years, the cup years, league entry, the ups and downs of establishing the club, and then this fantastic season. However, the fact that Daniel is the first player to have reached this milestone for the club on such an auspicious day shows how far the club has come. (See the following gallery for some pics of Gaga over the years.)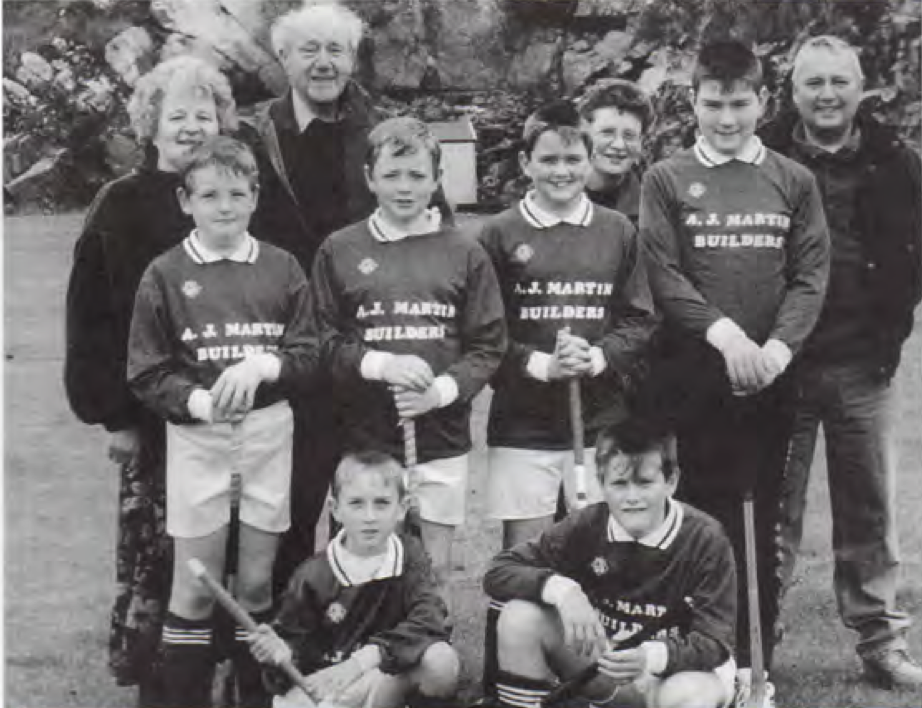 Thanks go to Strathglass for sending over a team to help us complete our season in the preferred manner, and in particular their player-manager Keith Nicholson battled gamely throughout, but it was ultimately a comfortable 9-0 win for the boys.
A quick start had us 3-0 up in 16 minutes through Donnie, Paddy and Donald. Strathglass tightened up and didn't concede again in the first half.
The goals flowed in the second half as Donnie made it four for the day, Donald completed his brace along with Dukey who also got 2 to make it 9-0 on the day to ensure an unbeaten home stint, a 12th consecutive win and it leaves us 4 points clear in the league and waiting to see if Lochcarron can be pick up enough points in their remaining games to usurp us.
We have done everything we can to pile the pressure onto a Lochcarron for their remaining three games. They need 5 points out of a possible 6 to be crowned champions and they will be worthy winners if they do just that. If they pick up less than 4 points, then the trophy will come across the Minch. If they pick up exactly 4, there will be a one-off sudden death game at a neutral venue to decide the league.
So the waiting game begins. But for now, we celebrate what has been our greatest ever season. A record 89 goals in all competitions since the start of March, a record 25 points in the league, only 21 goals conceded in the league which is also a record, and record crowds at Shawbost cheering us all on along the way. This was particularly important on Saturday with the collection and minute silence for Jim Gardiner.
Thank you to everyone who has supported us this season. It has been hugely appreciated.
There simply isn't a club in the world quite like ours. DUBH IS GORM!