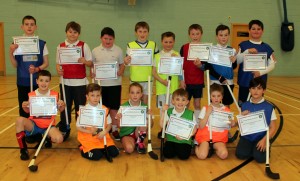 The recent AGM confirmed a new structure for Youth which was proposed by outgoing Head of Youth Development Eoghan Stewart.
The following people were appointed to the posts for 2017.
Youth Coordinator with Responsibility for Primary Age Shinty – Joanne Mitchell
Under 14 Coaches – Ally Lamont & Stuart "Tyson" Campbell
Under 14 & Under 17 Manager – Iain Sinclair
These individuals will work together, along with other coaches and volunteers, to develop Youth Shinty throughout Lewis & Harris.
Alicia MacSween was appointed as Ladies Captain for 2017 and will represent the Ladies team at Committee Meetings.