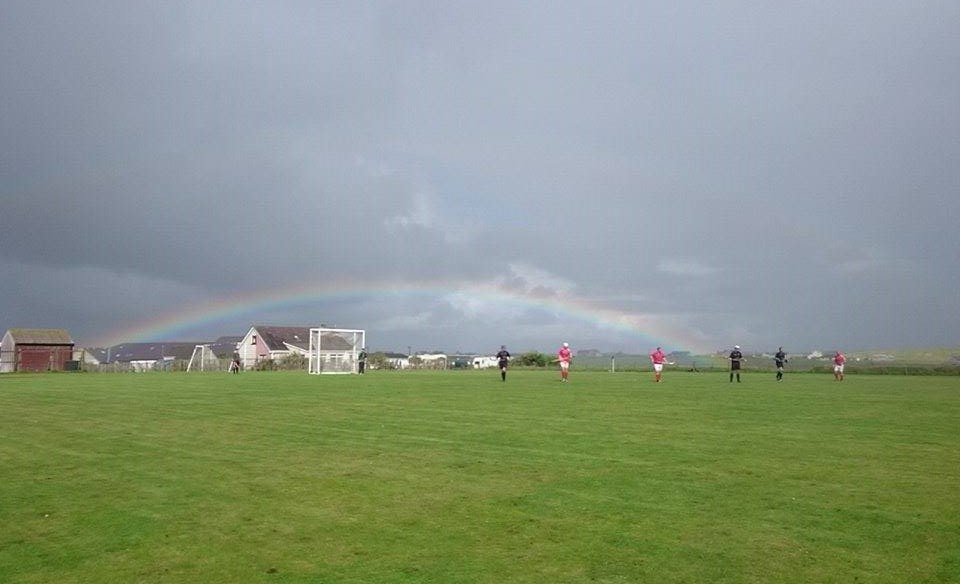 After a challenging league season, we signed off with a good strong 4-1 win over Inverness at Shawbost. In a great sign for the future, we finished the game with four players under-17, with Steven Morrison getting his first start, Scott continuing to play a leading role and Alexander Gordon making his first team debut as a sub. Thanks to Inverness for making the trip.
However, all other successes aside, the big story was the return of Ronan Sinclair after six months out the sport. Ronan was airlifted to hospital on the eve of the league season with a life-threatening illness. This put a real cloud over the start of the season, and it was to his credit that his brother Paddy played against Cabers in the opening day game, and indeed was the only bright spot in a very poor performance by our side that day. Thankfully, Ronan returned home after several procedures but it was unsure if he would ever play sport again, having been a keen rugby player and footballer as well as his shinty interests. We were therefore absolutely delighted to welcome him back to training a few weeks ago and to see him play the final ten minutes of the game.  A proud moment for Ronan and the whole Sinclair family, including father Iain "Diablo" and mother Trish.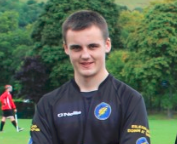 Manager Duncan MacIntyre thanked all the players who've contributed this season, which steadily improved after a slow start in a very competitive league. The club marks ten years as a senior club next year and we look forward to the youngsters striding confidently into that future and building on the lessons learned this year.
The win gives us a better chance of avoiding bottom spot depending on results by other clubs, but the club has come to establish itself as a respected part of the shinty community.
There was some movement on the scoring charts, although Donald and Scott didn't add to their totals, making it unlikely that the bottle of whisky on offer to anyone reaching 10 goals in the season will be bought.
Goalscorers after end of league season 2016
Donald Lamont 8
Scott MacLeod 6
Paul Duke 5
Will Church 5
Kenny Murray 4
Ally Lamont 4
Duncan MacIntyre 2
Connor Chalmers 1
Eoghan Stewart 1
There will be one more opportunity for those at the top of the charts to reach for the Drams when we have the Mod Cup in October. A lack of player availability for Uist has meant they unfortunately are unable to participate in the 2016 fixture, so Skye Camanachd Seconds will be taking their place, the venue is TBC but will most likely be Shawbost.
Thanks to Poppy for the picture of a rainbow.