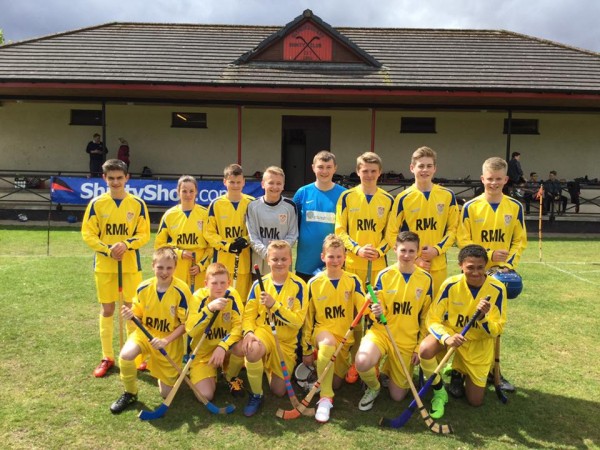 Report by Mr Lamont.
The two Nicolson Institute teams that were away at the Shinty Shop Robertson Cup 6s at Glenurquhart's Blairbeg did themselves proud yesterday. Although no games were won it was a great experience for them and a chance to see the standards they must strive for. They have all come on a lot in a short time and will no doubt continue to improve.
Goalkeeper Ciaran Murray was awarded Nicolson player of the tournament, for a string of fine saves, good hitting and showing a maturity and high level of game understanding. Kieran Macdonald was awarded for Nicolson goal of the tournament, and although not many goals were scored, it was truly an absolute beauty. Kieran took a Callum Macritchie pass out of the air with his caman and didn't hesitate in arrowing the ball into the top corner.
Speaking about the tournament, event organiser Allan MacLeod said "The turn out for today's competition was fantastic, especially seeing the Nicolson Institute travelling from Stornoway to take part which is a massive commitment. We are very appreciative of the continued support of shintyshop.com as we look to celebrate 20 years of this competition in 2018"
Glenurquhart went on to win the tournament having beat a strong Lochaber in the semifinals and then Portree in the final 2-0.