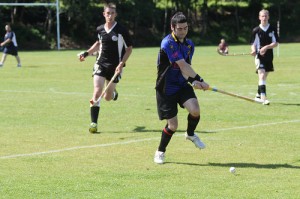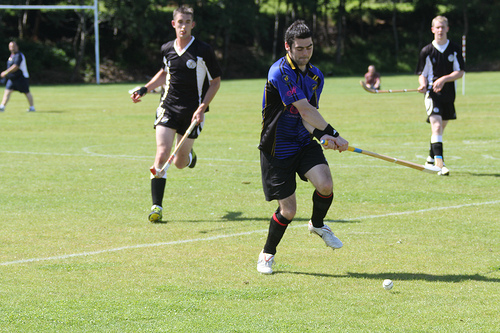 Paul Duke has been voted the Camanachd Leòdhais' Senior Player of the Year at the Club's 2011 Dinner Dance.
Paul is currently player-manager of Lewis and has been a key player since the club entered cup competition in 2007.  He became full time manager for the 2011 season as well as running many other aspects of the club, including the 100 club.  He represented the club at the Scottish Sports Awards and has been a major figure on and off the park this year.
"Dukey's" versatility is a key factor in him winning this award and also means that he is one of his own best assets as manager. He played in almost every position this season except goalkeeper, scoring a fine volley against Lochbroom but also filling in at full-back during the club's draw with Strathglass and the Mod Cup win.
Paul's other highlights this year off the park have included Newtonmore's League and Cup double and the birth of his son, Seumas, with his partner Marie. (Though perhaps not in that order.) Seumas also received a presentation caman, which was kindly donated by John Sloggie to mark his first game refereeing Lewis Camanachd.