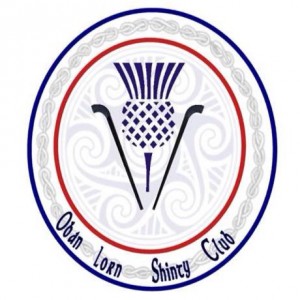 We make an historic visit to Oban this Saturday in the Sir William Sutherland Cup, the National Junior Cup. We face another young club, Oban Lorn, who only formed in 2014, and are in their second season in the South Division Two.
This will be our first game played in the South District since our first ever Sutherland Cup match against Glasgow Mid-Argyll in 2007 (Ten seasons ago!) but we also faced Aberdour in 2009 and Inveraray in 2010 in the same competition. The winners of Saturday's game may also face Inveraray in the next round on 30th April if the Royal Burgh side overcome Kilmory.
The on-line team spoke to David Martin from Oban Lorn about the history and the present of the third club in Oban.
"We started up Lorn to accommodate the younger kids (14-18) who weren't getting games for either of the two other clubs in the town, Camanachd and Celtic. It hasn't quite worked out as planned but as long as we manage to get a team playing every week then we've accomplished a level of success. Our biggest success is being able to get a team out there and compete every week."
"We're really looking forward to playing Lewis this weekend as there are quite a lot of similarities between both clubs. Win, lose or draw there will be socialising and a friendly dram involved after the game; it's really what it's about at our level. We would love to come over to Lewis for a friendly at some point in the future for sure."
Whilst the two clubs have never met, there is a link via a family who are supporters of both clubs – the Murrays of Livingston. Dad Andy is a big supporter of shinty, originally hailing from Oban, but marrying a Lewiswoman, Kirsteen. Their large brood are regulars when at home in the summer at games and at our summer camps. We asked Andy for his predictions and those of Davie and Calum, second and third in the Murray-MacIver Dynasty and prize-winners at last year's sixes and camp.
Andy gave us his predictions for the big cup clash; "Calum says 3-2 to Lewis, Davie says 2-1 to Oban Lorn and I say 4-1 to Oban. Torn loyalties but the Oban boys are harder and the huge home crowd should be an advantage [smiley tear emoji]"
Kirsteen, being a good Leodhasach girl, hoped that Calum's prediction comes true her home island "If the #dubhisgorm don't beat Oban Lorn then I will never hear the end of how Oban boys are better than Lewis boys!"
We recommend that you check out Kirsteen's excellent website/blog here.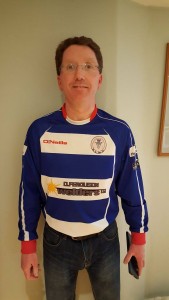 The game throws-up at 3.30pm on Saturday at Ganavan Park. That's out past the Corran Halls along the coast for those of you who have been to Oban on the Mod shot! Taynuilt is the reserve venue.