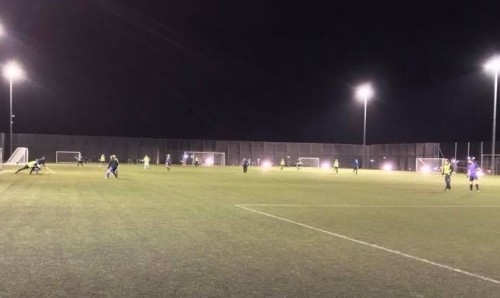 The club marked the turn of the New Year in the traditional style by having a ten-a-side match on the 9th of January at Smith Avenue Astro. It was however, certainly the first time an Iomain Challainn has been played under floodlights in the Western Isles!
The players divided into teams managed by John MacAskill and Will Church. Sean MacLeod opened the scoring for Team John on 17 minutes, but young gun Stewart MacRitchie soon replied for Team Will. Stewart then added a second straight after half-time to keep the score at 2-1 until the end.
A good turnout on a cold night as pre-season begins in earnest. You can see a record of previous Iomain Challainn here.