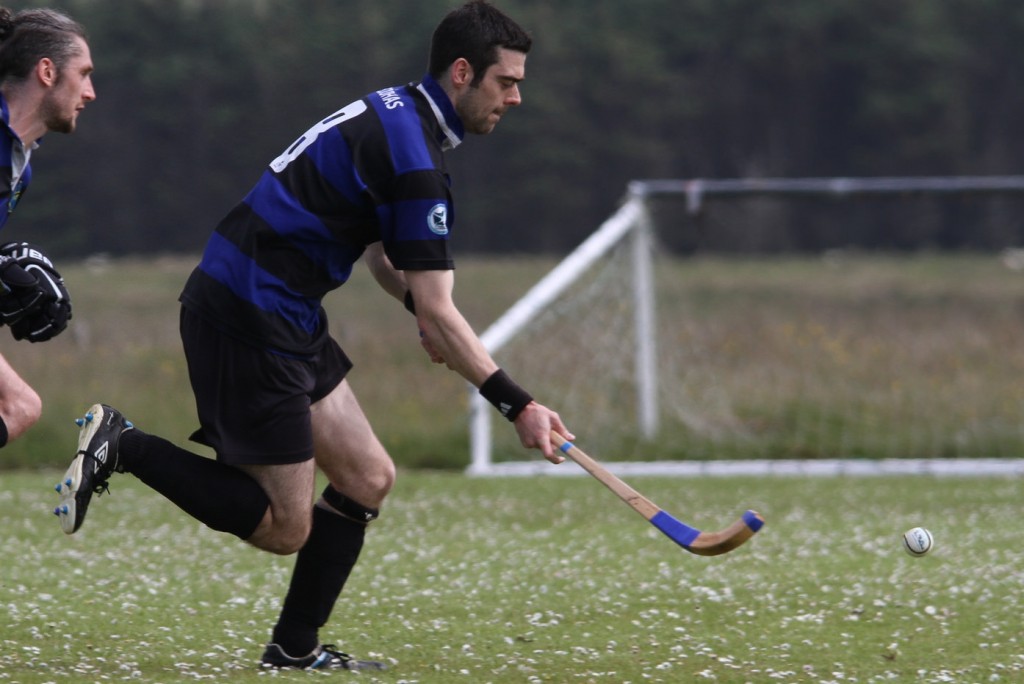 Now comes the time to pay tribute to a man who lives and breathes Camanachd Leòdhais as he prepares for the biggest match of his career this Friday at a slightly more different Caberfeidh than usual.
"Dukey" holds the appearance record for Lewis Camanachd having appeared in 90 matches for the Dubh is Gorm but none will have been as special as what awaits him as he marries his sweetheart Marie MacKay.
Paul, who works in the Gaelic media sector, hails originally from Newtonmore, where he learned his skills up against many of the current Camanachd Cup winning team. Indeed, one of Dukey's ushers, Scott Campbell, will be dashing off on the late night ferry in order to play in the MacAulay Cup Final in Oban on Saturday afternoon. Scott, who was a Camanachd Cup winning captain in 2011 said "I'm extremely proud of what Paul's achieved. It's great that a boy from Newtonmore has left one shinty stronghold to help create a new shinty stronghold in the islands."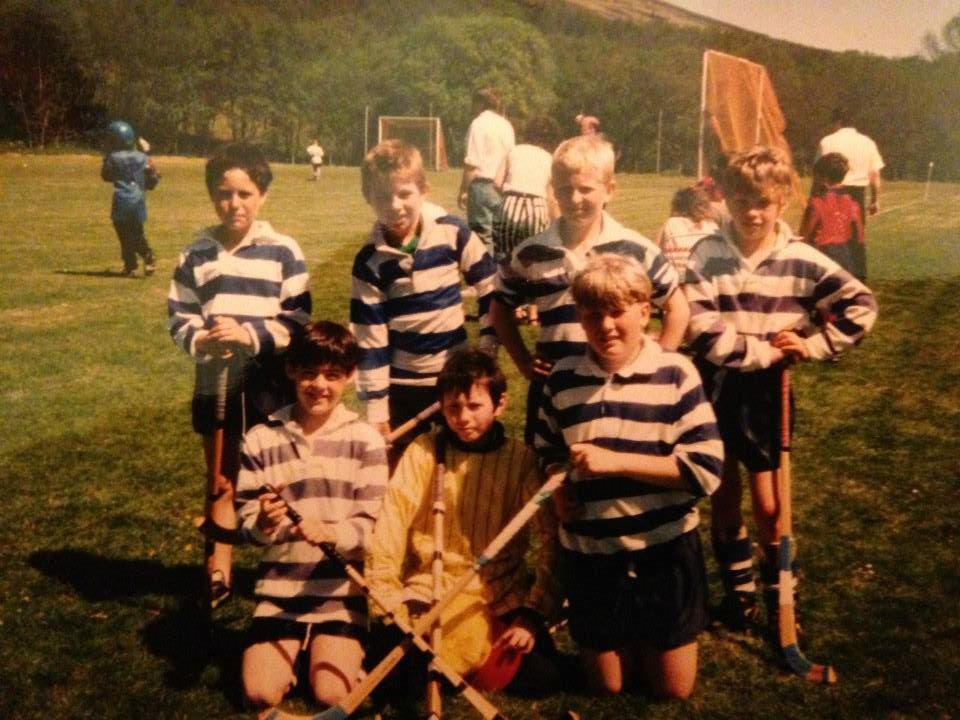 Whilst a student at Sabhal Mòr Ostaig, Paul travelled to play for Kincraig before work took him to Stornoway. At one time, this would have led to his shinty career going on hiatus but it coincided with the re-constitution of shinty on the island and the first cup matches in 2007. Paul has been a practical ever present since Lewis first played Lochbroom in February of that year.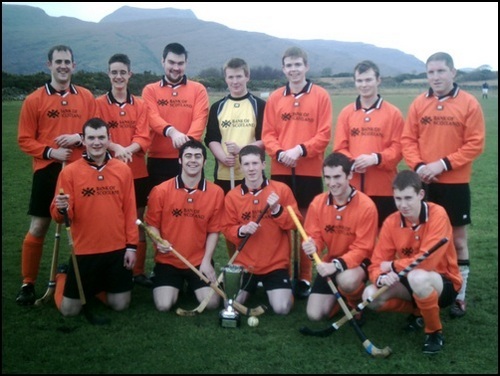 Paul missed a golden opportunity in the first ever cup match away to Glasgow Mid-Argyll to score Lewis' first ever senior goal, a penalty miss at 4-nil down but with Lewis having had an extended spell of pressure. Needless to say, some of his older teammates have never let him forget it! Here is a photo of the fateful moment!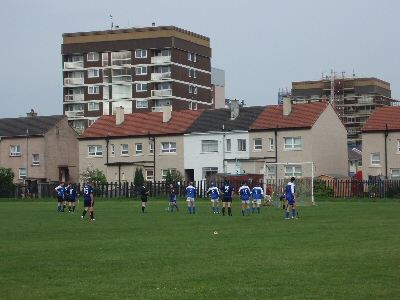 Paul had solely a playing role for the club until 2010 when he became co-manager with Eoghan Stewart. Ascendancy to the league in 2011 was to see Dukey step up to the hotseat on his own and guide the team through the first tumultuous season. Whilst never a heavy man, he also credits the league entry with his new trimmer figure. "I'm two stones lighter than I was before we entered the league."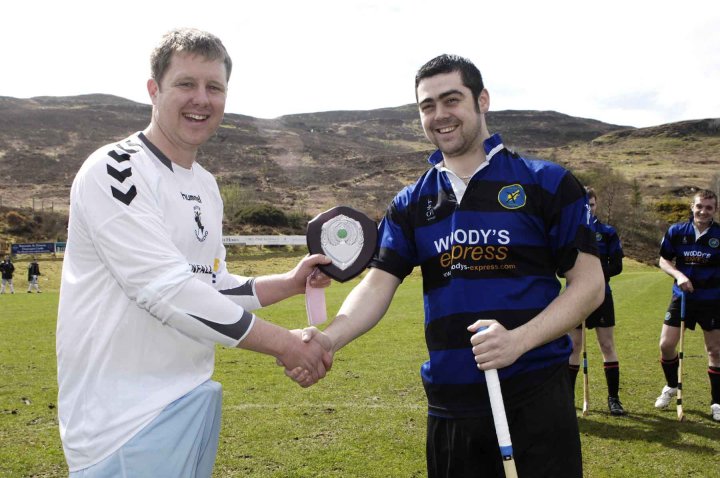 Masterminding the famous victory over Uist in the Mod Cup in 2011, Paul then continued to oversee an improvement in 2012 but stepped down as manager to dedicate himself more fully to family life through the week. He continued as captain into 2013, contributing to further improvement on the field but Paul's versatility has sometimes prevented him from having a settled role in the team, playing every position on the park except goalie in his eight season career with Lewis. However, this year he has flourished as a forward with a decent goal return and many years of playing beckon still.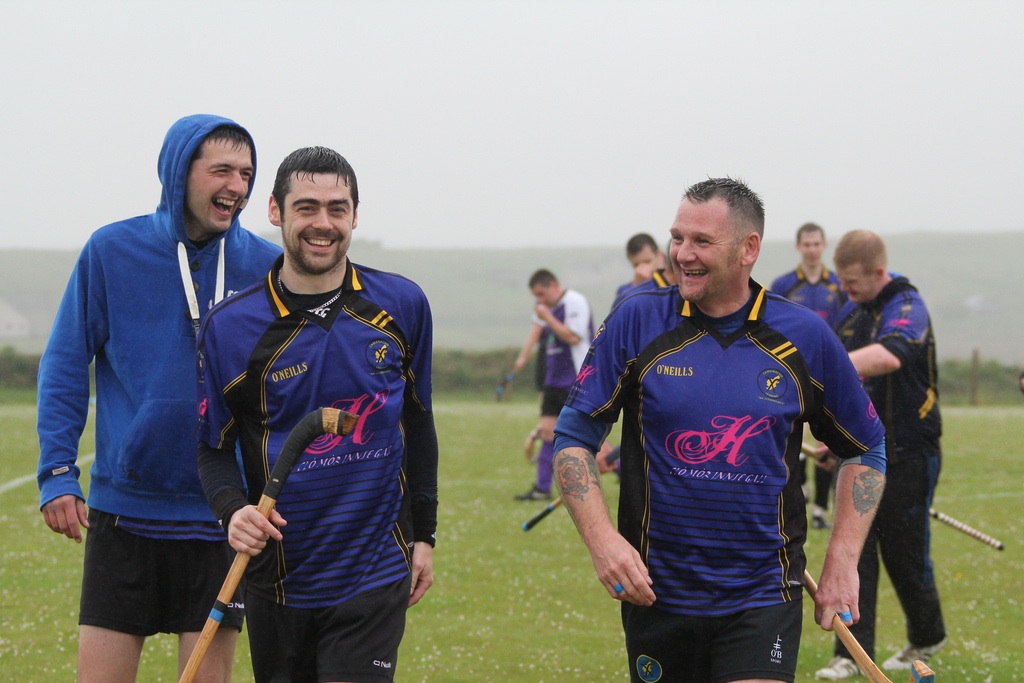 One day he will hopefully be joined by his two sons, Seumas and Angus. Seumas famously almost stopped his father being present at Lewis' first ever home game, but he arrived safe and sound with plenty of time for his dad to take the field. "I'm really grateful to the club for what it's done for me. It's been a big part of my life on Lewis and it's helped myself and Marie and the boys to make this our home."
Marie herself is a former secretary of the club and a keen supporter of the club, brought up in Sleat, Skye, where she and Paul met, she is also immensely proud of her Uigeach roots and also works in the Gaelic media.
 Everybody at the club wishes Paul and Marie all the best on the big day; As club manager Iain "Diablo" Sinclair said, "They are a lovely couple and we know they will have many happy years together as they follow the old wedding tradition of something old, something new, something borrowed and something dubh is gorm!"
"Paul's contribution to the club has been immense. His dedication to the cause combined with his exceptional shinty skills are a big factor in the improving form of the club over its 4 seasons in North Division Three. Sàr dhuine, sàr chluicheadair iomain!"