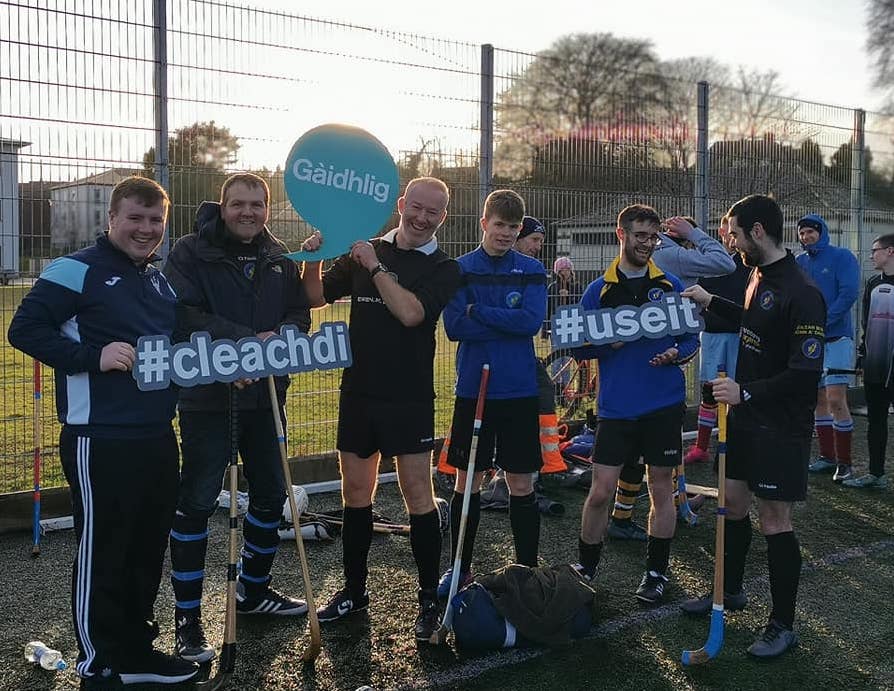 Dh'fhalbh Pòl, Sean, Callum agus Rab gu Inbhir Nis airson Farpais nan Gàidheal, farpais airson brosnachadh cleachdadh Gàidhlig ann an iomain, agus bha iad gu math taingeil do Ailean agus Iain Doochan às an Eilean agus Alex Dunnings à Meadarloch airson cluiche còmhla riutha. 'S e deagh chothrom beagan cluiche a dhèanamh ron t-seusan agus coinneachadh ri Gàidheil eile ann an saoghal na h-iomain.
Inbhir Nis 3 v Leòdhas 1 (Callum MacRitchie)
Aiseag an Stròim 4 v Leòdhas 1 (Alex Dunnings)
Srath Ghlais 2 v Leòdhas 2 (Alex Dunnings, Iain Doochan MacPherson)
Camanachd an Eilein 5 v Leòdhas 1 (Iain Doochan MacPherson)
'S e na Sgitheanaich a bhuannaich an fharpais aig a' cheann thall agus bha i ga cur air dòigh le Iomain Cholmcille le taic o Bhòrd na Gàidhlig. Chaidh Callum ainmeachadh mar an cluicheadair as fheàrr aig Camanachd Leòdhais tron latha.
A great day out for Rab, Paul, Sean and Callum at the Gaelic Community Sixes – Farpais nan Gàidheal in Inverness. Joined by Allan and Iain Doochan from Skye and Alex Dunnings from Benderloch. It was a fun day meeting up with Gaelic speaking pals from across Scotland, and Callum was awarded the best Lewis player prize, thanks in no small part to a phenomenal goal against Inverness.