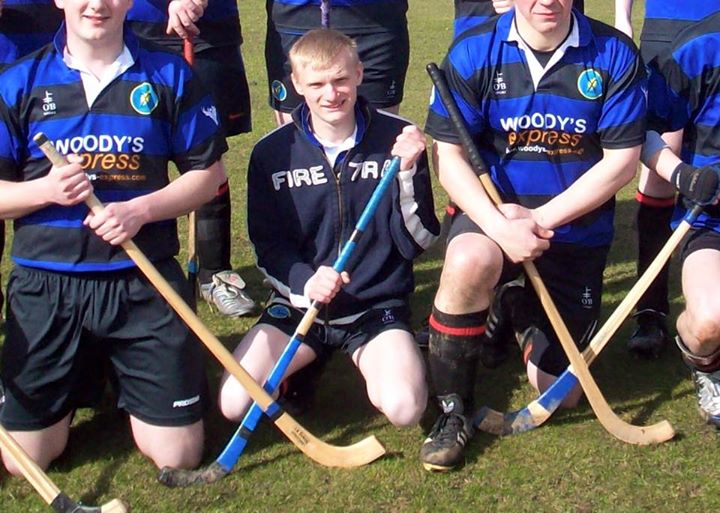 This week the club remembers the untimely passing of Craig Morrison at the age of 20 on the night of the 6th of July 2009.
Craig passed away in a tragic quad-bike accident ten years ago and left a hole in a fragile young club where a kind, friendly and committed young man and shinty player had been.
Hailing from Back, and having started playing shinty as a youngster in the developing Lewis shinty scene, Craig became a fixture at the club during the early days of the senior club, being an ever-present at training, playing in the Strathdearn and Sutherland Cup, as well as winning the HebCelt Cup in 2008. He would even drag in his brother Shaun to fill a shirt when numbers were low. Craig was a quiet, unassuming but important part of keeping the Dubh is Gorm going.
Craig was a second year deck cadet in the merchant navy. He had been working for Scotline and very much enjoyed life at sea.  He was home on leave and looking forward to returning to college in August at the time of his death.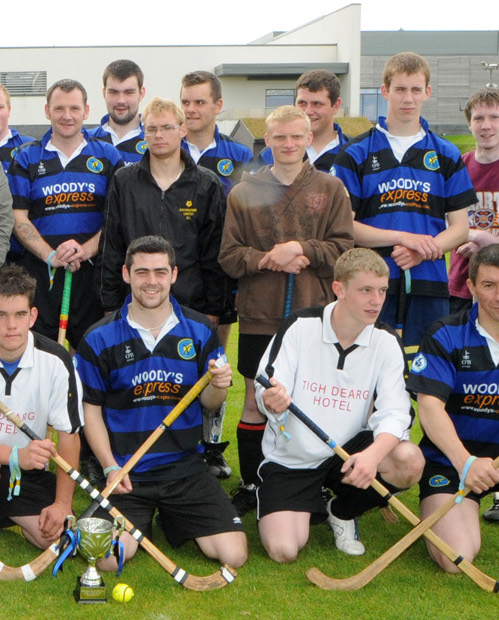 The loss of Craig happened just weeks before the HebCelt Cup in 2009, devastating his family and friends, and whilst there were initial thoughts of postponement, with the agreement of Craig's family, the game went ahead, with a minute silence impeccably held by players from both Lewis and Uist. Uist won the game 3-0. Afterwards, Paul Duke spoke of a conversation that he had a month or two previously with Craig, ever the sportsman with the good of shinty at his heart, Craig had said "It would be quite nice if Uist won it this year, to keep things interesting." Despite his short life, Craig would leave a lasting legacy amongst those who played with him.

After the initial coming together as a club in 2009, the 2010 started off as a difficult season for Camanachd Leòdhais with heavy cup defeats and a spread out player pool who were starting to feel a sense of discouragement after many years of plowing a lonely furrow for little success. What happened next became an important event in both paying tribute to a fallen friend, and protecting the future of the club he cared so much.
In order to mark Craig's memory, the club committee decided to revive the Stornoway Sixes, which Craig had featured in its only previous playing in 2007, as the Craig Morrison Stornoway Sixes. This also gave the club some extra competitive shinty on the island, a rare thing in the pre-league days. A memorial shield was commissioned and teams from Skye, Lochcarron, and the infamous Stromeferry (No Ferry) United, which featured players from Kinlochshiel, Lochbroom and Uist, ensured that all the West Coast's clubs were there to pay tribute.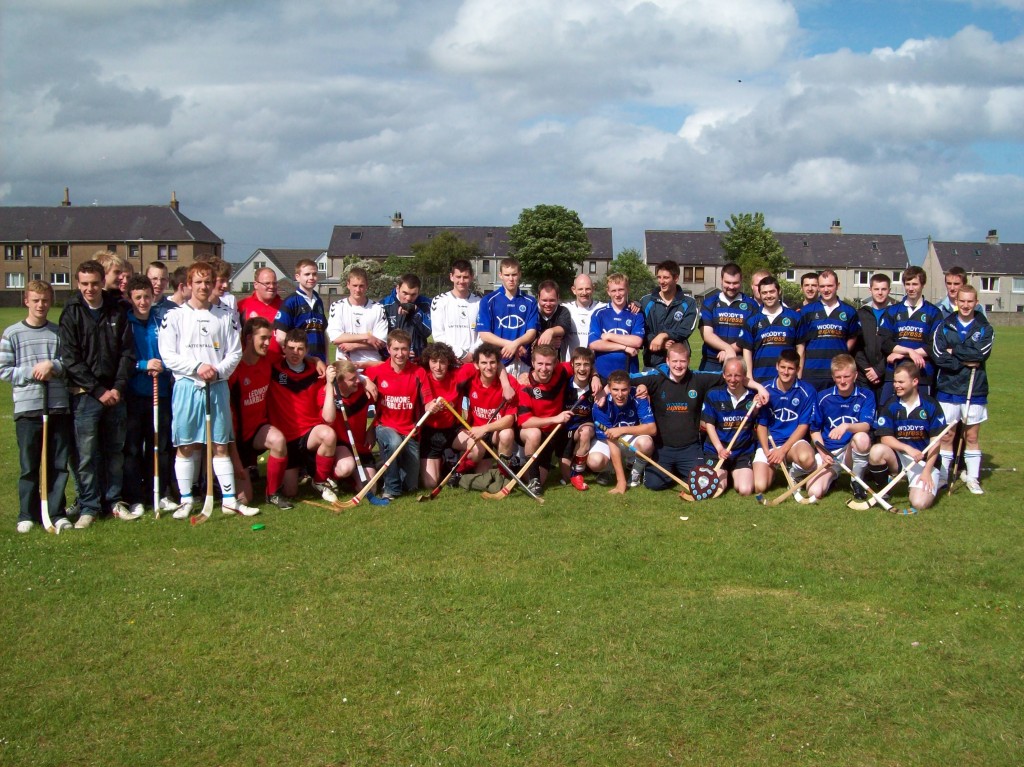 The success of that first tournament in 2010, including a draw by our A team against Skye Camanachd A, helped galvanise the club's spirit and certainly contributed to the groundswell of enthusiasm for league entry in 2011. Craig would surely have been one of the most enthusiastic backers of that decision, and his memory was without doubt a motivating factor in  driving those involved to secure that first home game against Lochbroom.
Skye Camanachd A won that first sixes tournament, with Craig's close friend and Camanachd Leòdhais legend Scott Murray winning Player of the Tournament, and both prizes were presented by Graham Morrison, Craig's father.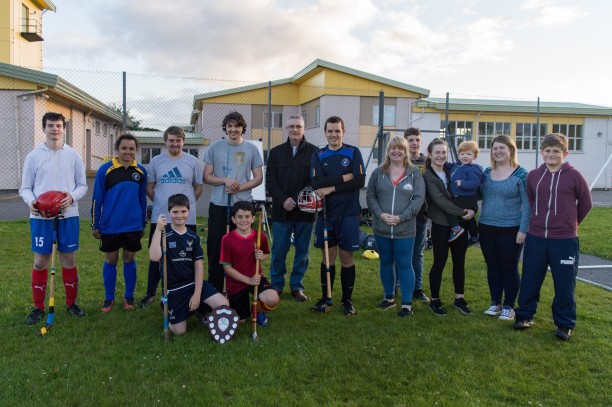 Graham has continued to present the trophy whenever possible, the tournament having been held every year since, other than 2012, (a list of winners can be found here) and he is often joined by Craig's mother Kareen, and the rest of the family. Our thoughts remain with them always and Craig's memory is never far from the thoughts of those who played alongside him whenever they go on the park to represent the Dubh is Gorm.
The Craig Morrison Stornoway Sixes 2019 will be held in the autumn after the end of the league season. Entries are welcome from all shinty clubs and selects. Contact secretary Jo Mitchell for more information.
Craig Morrison 1989-2009 – Gus am bris an là