In 2000, Back Shinty Club travelled over to face Lochcarron for an under-14 match and training session.
It was stormy crossing but the then new astroturf park at Ullapool allowed the youngsters a chance to train with Andrew Slaughter of Lochcarron and to play some games.
They played a nine-a-side match in the afternoon and came away with an 8-1 victory, Scott Murray scoring a hat-trick and all three Mackenzie sons, John, Michael and James all scoring as well.
Boyd Mackenzie told the West Highland Free Press at the time, "It was a great day out. The zonal practice was particularly worthwhile…. Before the game we didn't expect to do well, but we actually won 8-1. That was our first big scalp. Before that we had lost all of our competitive matches, apart for last year's Assynt sixes when we recorded our first victory. The lads were all talking about it at school afterwards, and we've now had five new recruits as a result."
This event led to Lochcarron coming over for the Lord of the Isles tournament in 2001. Lochcarron chairman George Hendry said after the Ullapool event "Everything went really smoothly. The rain held off for four hours. That was enough time to get in some solid coaching and several different types of games on the all-weather pitch. I think it was a great success, and we left with every intetnion that Lochcarron should go over to Back in the new year."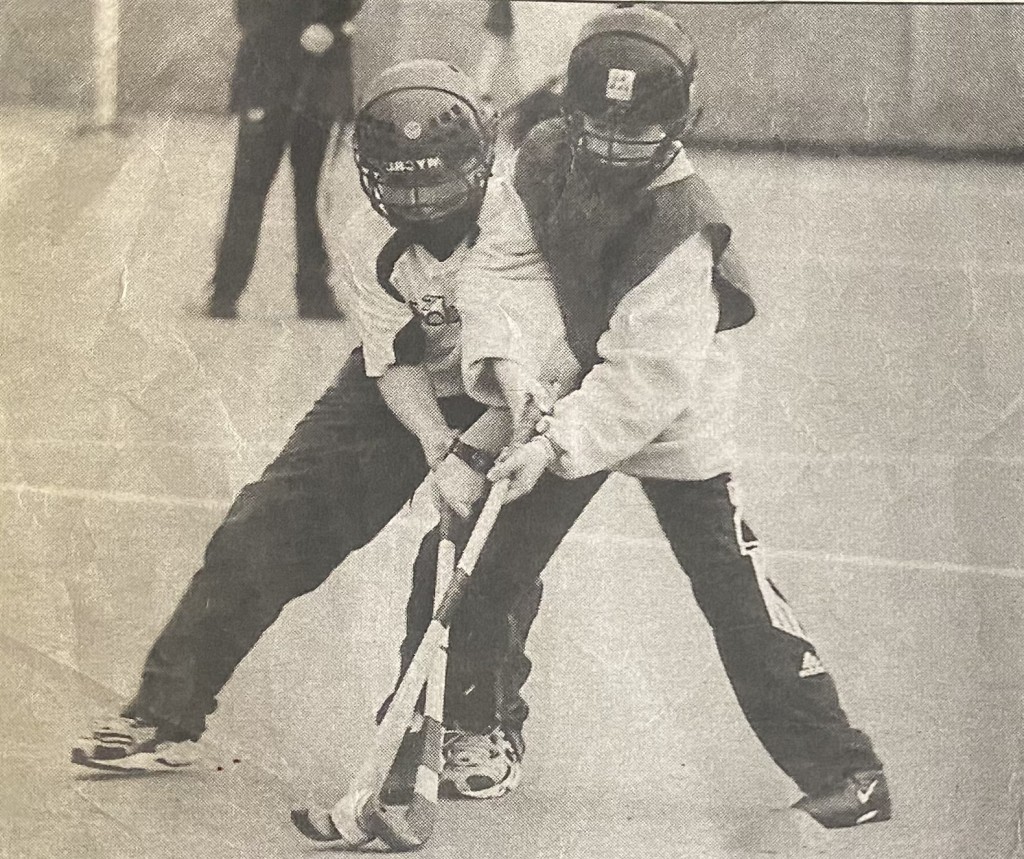 Thanks to Anne MacCuish for the clippings from 2000