Duais Triath nan Eilean – The Lord of the Isles Tournament was revived in 2001. It had previously been played in Back in 1997, cancelled in 1998 due to the death of Dr Barden and then played in Berneray in 1999 in the presence of Prince Charles, Lord of the Isles who had donated the trophy and was also there to open the Berneray Causeway.
The tournament was held at Smith Avenue Athletics Track and was organised by Boyd MacKenzie. In attendance was Ronald Ross in his capacity as North Development Officer and Donnie Grant, Camanachd Association President.
The tournament attracted teams from across the Hebrides and Wester Ross. The previous year's linkages with Lochcarron meant that they sent a team, along with Struan from Skye, led by Kenny Campbell of Scalpay who was a vet in Skye, and Barra. Lewis was represented by West Side and Back.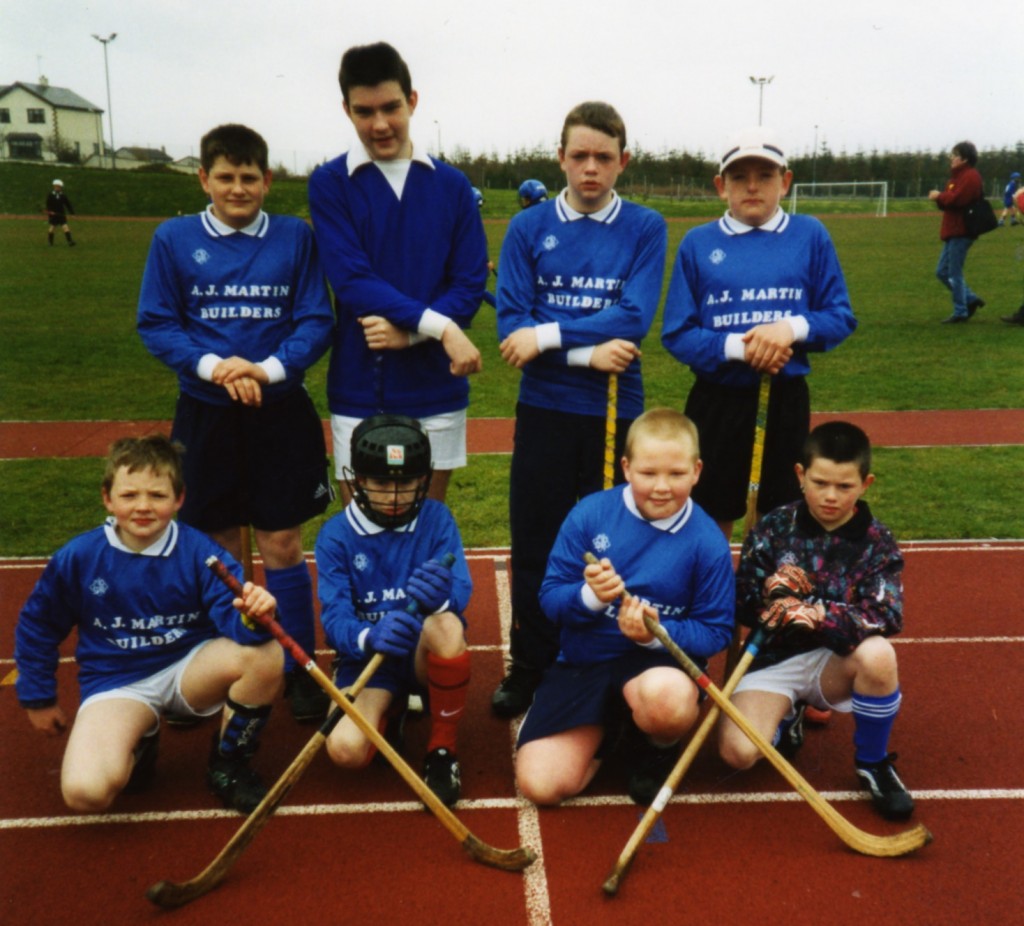 Back who go on and win the tournament and be presented with the trophy by Lord Lieutenant Sandy MacPherson. Struan, Lochcarron and Barra all finished joint second on points, with West Side picking up a point against Lochcarron.
The information from the post came from articles in the West Highland Free Press and Oban Times, and the photo of the Lochcarron team is courtest of Anne MacCuish, Lochcarron.