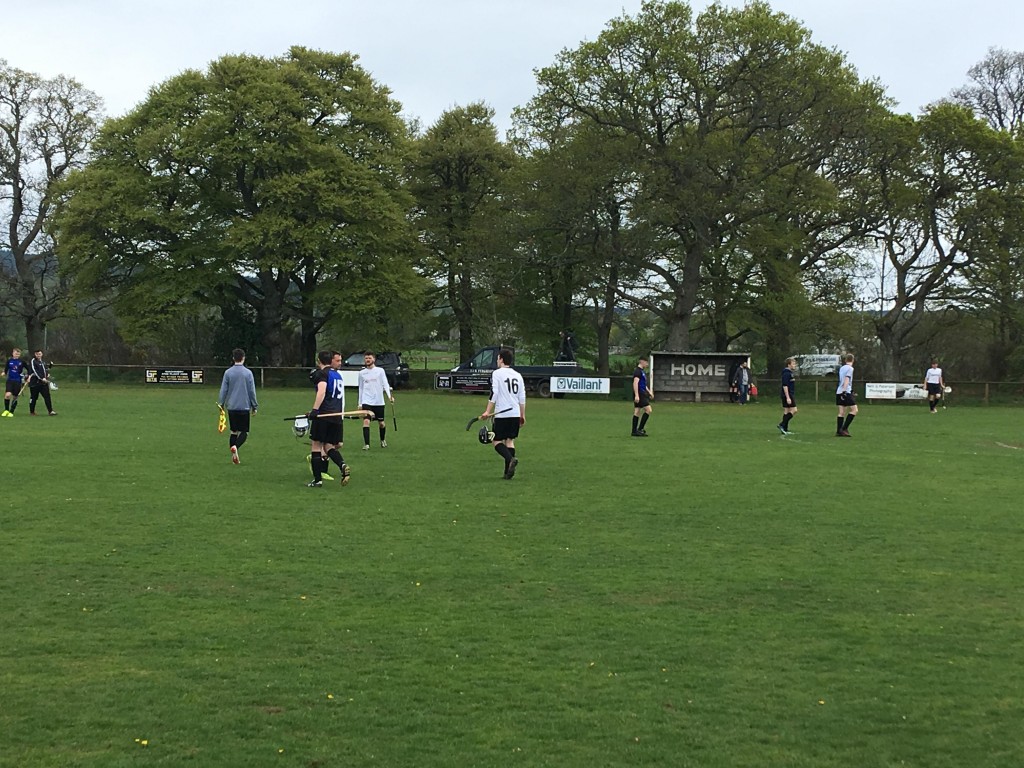 Lovat has been a regular venue for cup matches in the last few years, with matches in the Sutherland Cup, the defunct Strathdearn Plate and now the Strathdearn Cup. This preliminary round tie was refereed by Callum Duff as the team faced a tough task against the 2018 North Two Champs to break the club's knockout cup hoodoo going back back to formation in 2007.
The club also made a return to playing in front of the cameras, which can be seen below, and thanks to the efforts of a well drilled Lewis defence with Michael MacLeod showing the benefits of playing at a higher standard last year, it was a tight game until around ten minutes before the interval with Ryan Ferguson finally getting the better of Scott MacLeod in fine form to give Dougie Shaw no chance between the sticks.
In the second half the Dubh is Gorm continued to go toe to toe with the Kiltarlity outfit, but the Lovat folk were determined to put the game to bed, and it seemed that they had with goals in quick succession on the hour mark from Martin Bell and Laura Gallacher.
However 5 minutes later, some great work from a free hit by Tyson and Callum MacRitchie fed Donald Lamont in the D and with one touch knocked it past the keeper. 3-1, and Donald matching a strike he scored on Lewis' first game against Lovat 5 years before, and his fifth of the season.
Lewis rallied, and might have got a second to put the game back in play, but after pushing hard, our boys tired, and opportunities arose for the Lovat forwards, and exploiting this, the deadly Raymond Rennie grabbed a hat-trick to make the score 6-1 in the final ten minutes. Gaga had marshalled him excellently all game, and it was mark of how good a job he did for 80 minutes that he kept Rennie so quiet for the vast majority of the match.
The final score was not a reflection of the fine effort that the Dubh is Gorm put in throughout the match, but a great learning experience for the youngsters, in particular Callum who got a good run out against strong opponents. Gomez also made his 90th appearance for the club off the bench. In closing, we must pay tribute to Lovat's hospitality and new facilities which were both excellent! The sauce for the chicken second to none!
Other than the HebCelt, the club's cup exploits come to an end for another year, with a long awaited cup win still to materialise. However, if efforts continue along the lines of those shown on Saturday, then 2020 may hold some cup run glory at last. Returning to the league, home games start on May 11th against Boleskine. Come down to Shawbost and show your support!