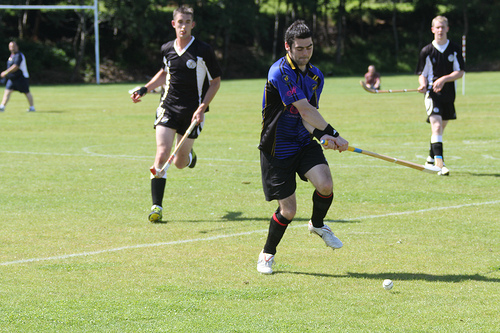 Paul Duke has been named Camanachd Leòdhais club captain for the 2013 season ahead of the Cuach a' Chuain Sgìth fixture. Paul brings a lot of experience as a former manager of the club, with time served at Newtonmore and Kincraig and has been a stalwart Lewis Camanachd player for many years. He was player of the year for 2011.
The Lewis based players should meet at the Ferry Terminal in Stornoway at 6.30am.  Mainland players should be at the park at 12 noon.
Squad for Minch Cup:
W. Church, P. Duke, D. Gallagher, D. Lamont, I. Lamont, C. MacDonald, AM MacDonald, D MacIntyre, A MacKenzie, M MacLeod, S MacLeod, S Murray, A Reed, D Shaw, C Stamper, E Stewart.
Throwup 1pm at Inverlael by Ullapool Saturday 9th February.