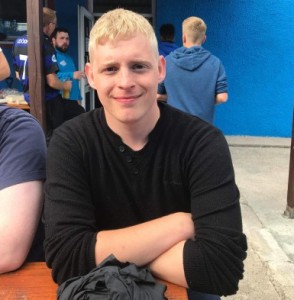 The first team got back to winning ways with a fantastic result against Kilmallie at Shawbost this Saturday 7 July.
There was a small crowd due to the Uig Gala Day and the World Cup, but those in attendance were treated to a great Dubh is Gorm performance.
Continuing his great run of form in front of goal, Ally Lamont opened the scoring on the 8th minute, then cult hero Al Reed, who has always been a great shy taker grabbed a goal direct from one of his shy efforts.
Scott MacLeod banged in a rocket from 30 yards for the third on the half hour and the team closed out the first half three goals up.
Kilmallie have a history of great comebacks at Shawbost though, starting the second half on a mission and a Stuart Ross goal on 63 mins had the Caol side believing, but then Donald Lamont popped up to score a few minutes later. Then young Callum MacRitchie scored a cracker of a first senior goal to make it 5-1 and secure the points for good with just over ten minutes remaining
5-1 is the club's biggest winning margin at home in the league and the third time the club has scored 5 goals to win at home (Lochaber 2016, Strathspey 2013).
Thanks to Boyd MacKenzie for refereeing, and to Kilmallie for coming over. We always appreciate their efforts in sending teams to Lewis.
It was great way to get over the disappointment from last week when the club pushed league leaders Lovat all the way before succumbing to a late goal to lose 2-1 at home. Ally Lamont scored our goal.
Next week we welcome Strathglass to Shawbost looking to do the double over the Cannich side. Strathglass defeated Beauly 2-0 which allowed us to close the gap on the team in sixth.
The photo at the top is a very candid Al Reed.
Top Scorers
Paul Duke 6
Donald Lamont, David Cleary 4
Ally Lamont 3
Al Reed, Callum MacRitchie, Scott MacLeod, Peter Gomez, Alexander Gordon, Crisdean MacRae 1