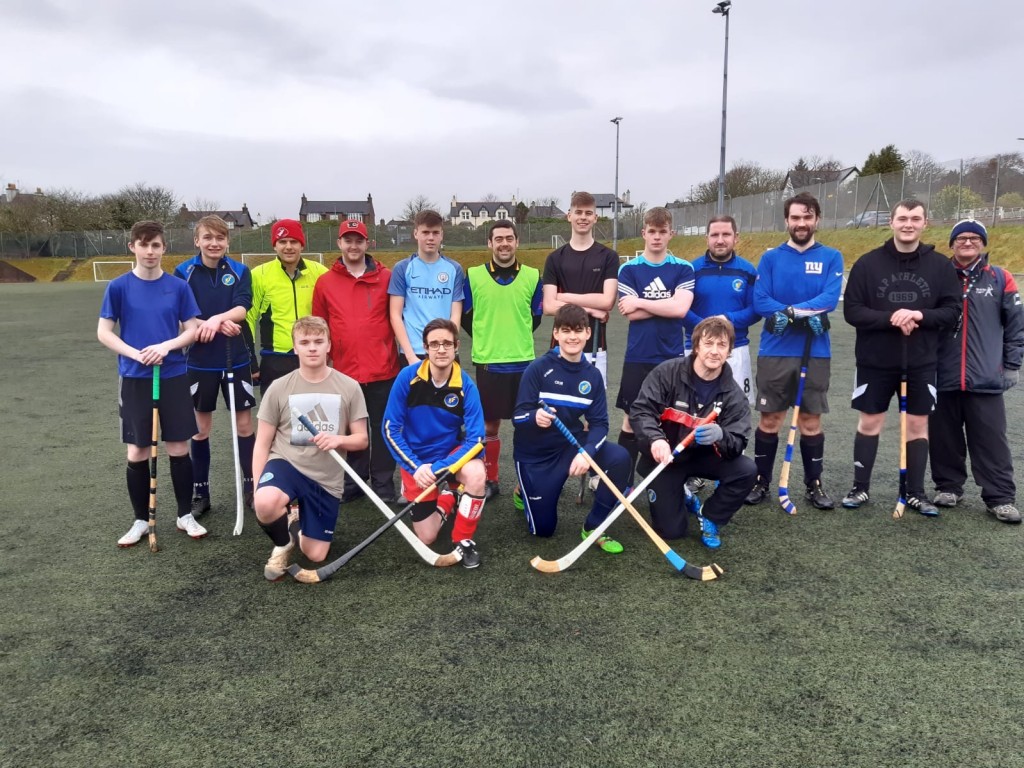 After the special occasion of the Iolaire game for the last Iomain Challainn, normal service was resumed for 2020 with two sides picked by senior players Paul Duke and Stuart "Tyson" Campbell for the traditional New Year game on the 4th of January again played at Smith Avenue.
Entirely unintentionally it was a little tribute to the 30th anniversary of Skye's Camanachd Cup win with a team led by a Skyeman taking on a Newtonmore led team.
Team Dukey – Yellow
Dukey, Ciaran, Sean, Kieran, Craig, Stewart, Callum
Team Tyson – Red
Tyson, Willie, Owen, Dylan, Gaga, Daniel Harrison
Kieran opened the scoring for the Dukey team but a hat trick from Tyson himself took his team into halftime with the lead 3-1.
Callum responded after the interval, but Tyson added a brace and then Dylan notched a goal to make it 6-2 and make it look like the Sgitheanach would triumph over the Newtonmore man's team. Then the big fightback started with Callum and Ciaran grabbing two each (Callum completing his hat-trick) to make it 6-all, then Stewart made it 7-6 to Dukey's team. Tyson himself made it 7-7 at the last gasp to complete his double hat-trick and bring it penalties.
It was a tight penalty shootout that went several ways, but in the end  Dukey's team got the momentum and penalties from the captain, Stewart and Ciaran made it a 3-2 score. A good day had by all and good to see the young players having a strong impact in the game. It was a great way to mark the 10th running of the revived Iomain Challainn since it was started on Hogmanay 2010 by Sean MacLeod who played for Team Dukey in this fixture as well as a good way to begin our tenth season as a league club.