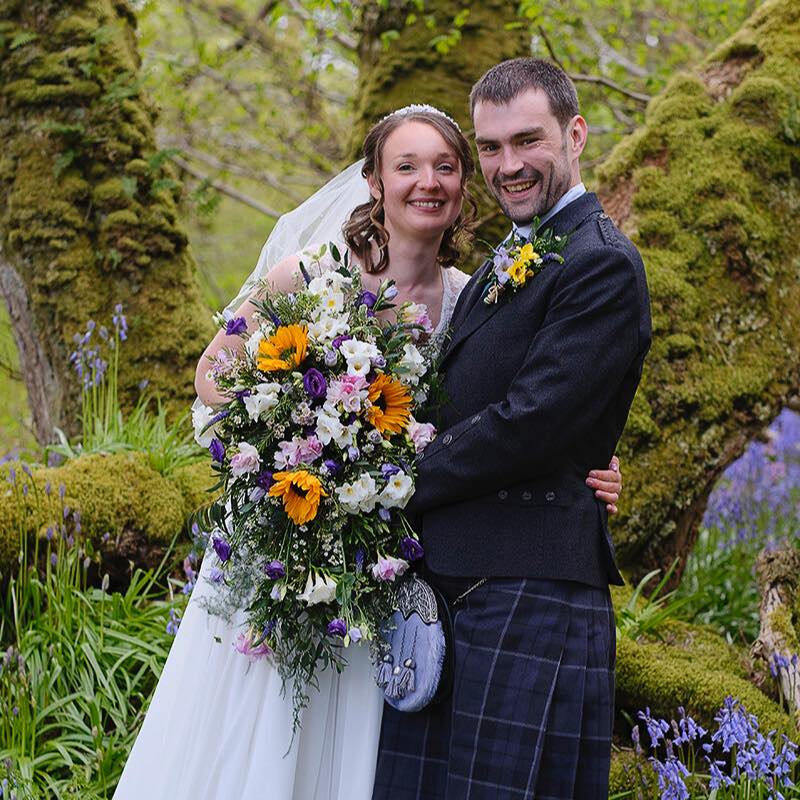 There is probably no player more synonymous with Camanachd Leòdhais than Daniel 'Gaga' Gallagher, and everyone at the club would like to wish him and his lovely wife Kimberley all the best after their recent wedding.
A formidable opponent as a tackler, man marker and general obstacle in the path to goal, Gaga has taken on some fine players in his time and either got the better of them or forced them to come up with a plan 'G' to get past the rock at the back. Even when having dealt the team has taken a heavy defeat, opposition forwards will still remark years later about the challenge of playing "The Gaga". He would admit himself that his hitting is the weakest part of his game, yet he has worked incredibly hard to improve this, has great game awareness and his dedication to fitness has meant that he has transformed himself into lean, mean machine without sacrificing any of his physical presence.
His strength and imposing nature on the pitch is only matched by his kindness and humbleness off it. Gaga has dedicated much of his life to the club. He has served continuously as a player from the Back Camanachd days right through Cup entry, the North Division Three days, North Two and into the post pandemic era of the Interim Leagues. Gaga was player of the year in 2007, 2008 and 2013, as well as being Captain of the winning HebCelt side in 2013 as well, and injuries aside, has played a major role in every season so far (even getting a shot up front once against Lochcarron! Photo evidence below)
Gaga will hopefully continue to go from strength to strength on the park for many years to come in the Dubh is Gorm, and we are sure that he will bring the qualities that have made him a legend for our club to married life. To Daniel and Kimberley, a h-uile latha sona dhuibh, gun latha idir dona dhuibh!