It was the future of Camanachd Leòdhais that took centre stage on Saturday as 14 young shinty players competed for the Lord of the Isles – Duais Triath nan Eilean trophy following an 18-year absence.
The Lord of the Isles trophy was donated in 1997 by then HRH Prince Charles, Lord of the Isles on the request of the late Dr Alasdair Barden. It was donated to encourage youth shinty in the islands of Scotland. It was last played for in 2005 in Uist where it stayed but it was recovered by Boyd Mackenzie a few years ago and this revival will be an annual event going forward.
The new generation of island youngsters very much rose to the occasion, which was highlighted by Comhairle nan Eilean Siar as a part of events in the islands around King Charles III's coronation and put on a highly entertaining and competitive game.
The work put in during training sessions was very much on show with both teams demonstrating just how much they've improved. The first half was just about edged by the red team and they went into halftime 1-0 up. It was Seumas Duke who got the opening goal, showing the same goal-scoring instincts as his father Paul, as he gobbled up a rebound to smash the reds into the lead.
The second continued in much the same fashion as the first with some excellent tackling and determination from all players. Ruairidh MacLeod had been keeping the reds goalkeeper busy but he eventually levelled things up for the blues midway through the half.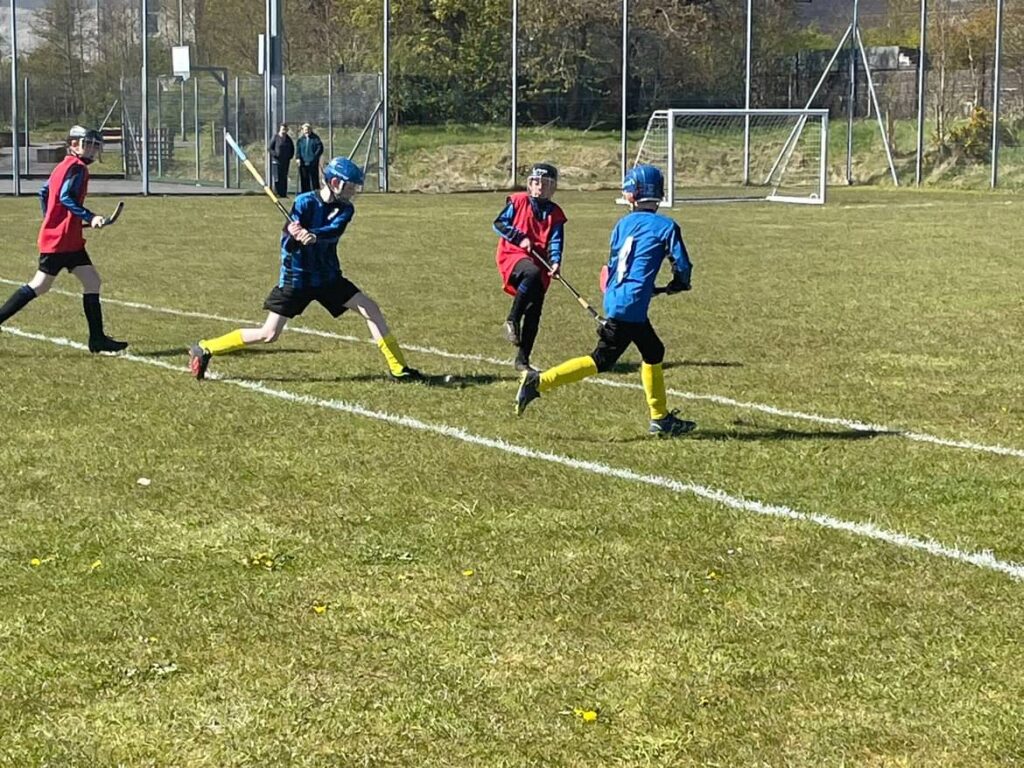 With time running out, it was Ruairidh who won the game for the blues with a wonderful solo goal, as he dribbled towards goal before slotting the ball into the net as the final whistle blew.
Both teams played incredibly well and this will stand them in good stead for their trip to the mainland later in May. The youngsters will be heading to play youth teams from Ullapool and Lovat before taking part in one of the Camanachd Association's development camps in Drumnadrochit.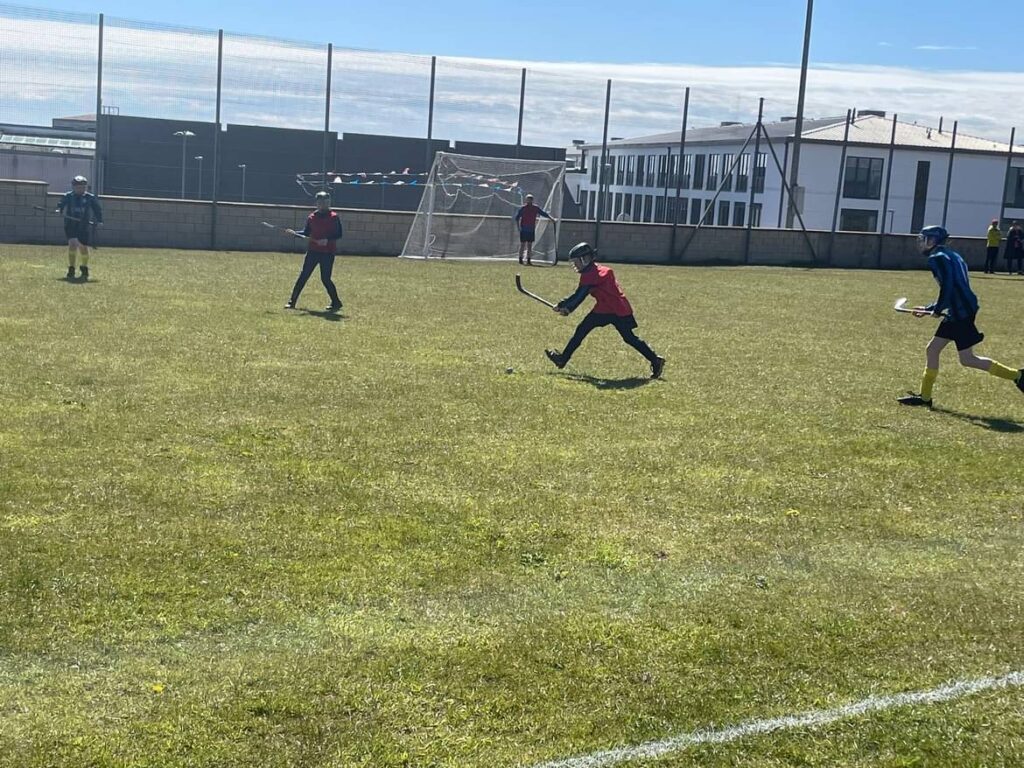 With the game over, all participants received both a certificate and a medal before Ruairidh MacLeod received the Lord of the Isles trophy which was presented to him by lain MacAulay, HM Lord-Lieutenant of the Western Isles. When asked about his thoughts on the day, Mr MacAulay remarked:
"It was a pleasure to present the Lord of The Isles trophy after a very entertaining, enjoyable and closely fought match on Saturday. Comunn Camanachd Leòdhais are to be congratulated for organising this youth shinty event to mark the Coronation of King Charles and for encouraging and creating opportunities for our young children to take up the sport on Lewis. With best wishes to everyone involved in the significant volunteering effort to develop and promote shinty on the island"