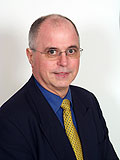 Everybody at Camanachd Leòdhais would like to express our great sorrow at the passing of Kenneth M Murray of Shawbost. We also extend our deepest sympathies to his wife, Annette Murray, club chair, and Michael and Scott MacLeod, two of his nephews who play for the club, as well as the rest of Coinneach's family and friends.
Coinneach was a great supporter of Lewis Camanachd, and provided a vital service with his photography at home games, this valuable resource allowing the game to be publicised more more effectively to the island public. He captured many important moments in the club's development and these can be found here. A Gaelic speaker, he was a Councillor for his home area for many years and was a great supporter of Lewis playing our home games in Shawbost.  He missed several games due to illness in recent years, but otherwise, never missed a game.
Coinneach also contributed to securing funding for the club, but he was, as befits an active councillor, involved in many different groups, including the Stornoway Golf Club, Sea Angling, the Legion, Lewis and Harris Sports Council as well as the Hebridean Men's Cancer Support Group, for whom he also provided the great service of photography, most recently at the Men's 5K just last month.
He will be greatly missed by all who knew and loved him.
Gus am bris an là, agus an teich na sgàilean
Fois shìorraidh dha.
FUNERAL NOTICE
The funeral of the late Councillor Kenneth M Murray will take place at Shawbost Free Church on Saturday 27 December, the service commencing at 11.30 am.
There will be a pre-Funeral Service on Friday 26 December, at 9.00 pm.
A retiring collection will be taken for the Hebridean Men's Cancer Group.