Thanks to the intrepid fans who braved the frankly terrifying weather at Lochbroom, and the Glasgow boys for making an epic trip despite all the challenges of travel they faced. New Princess Swag Poppy took some good pictures as well, and they will go in the gallery.  We can be pretty proud of how our shying held up in the tempest, and the photo below is proof that the lads were on top form. It was great to take a point away from Ullapool for the first time, and a bit like the League Cup Final it was a rather gripping 0-0 draw, but the kind of fixture we had a habit of throwing away. Thanks to Lochbroom Camanachd, The Arch and Lochbroom Sport Centre for their hospitality and we'll hopefully see you all in Lewis in May.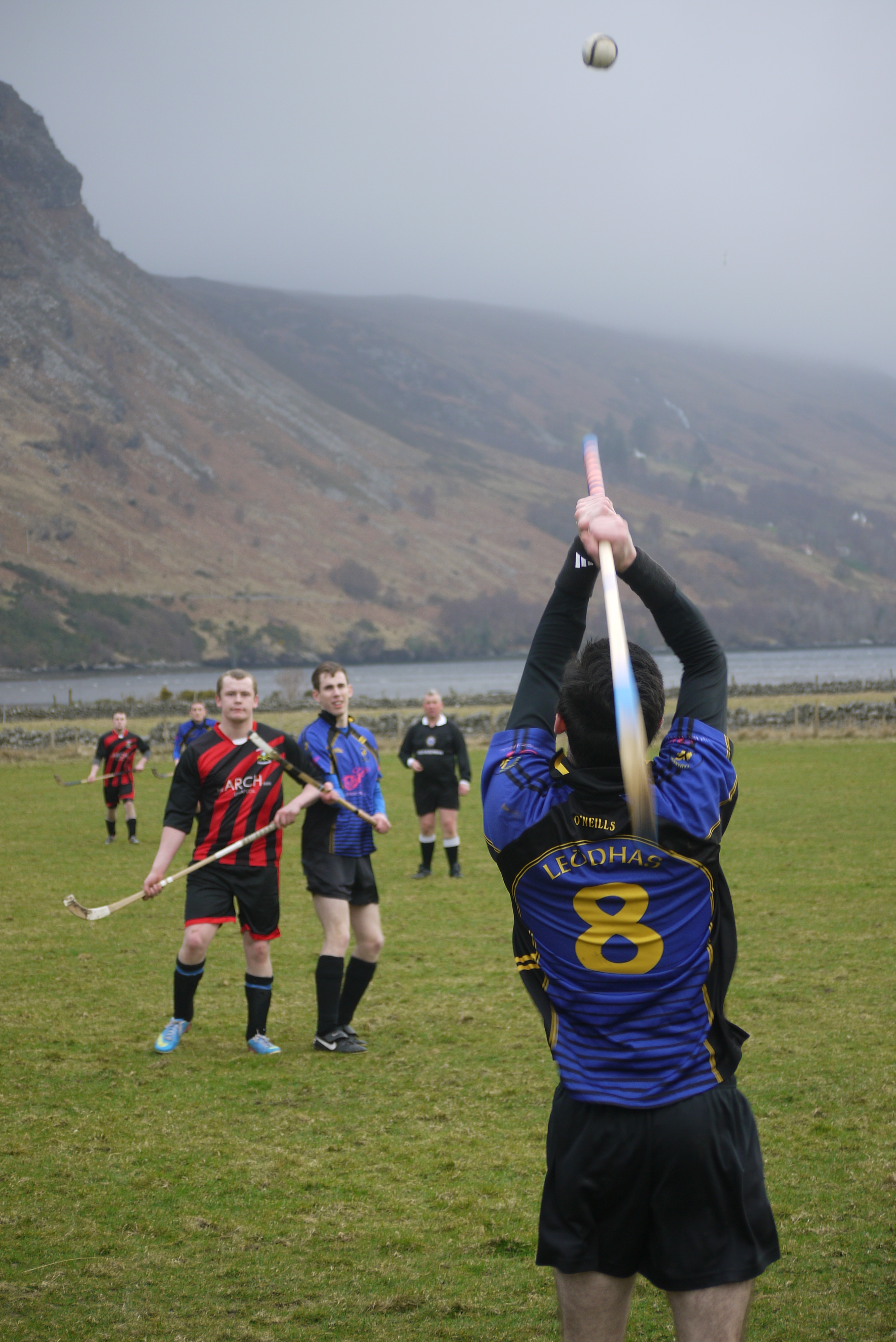 Congratulations on two fronts to two of our players. Alasdair Lamont played a goalscoring role as Edinburgh University clinched the Littlejohn Tournament for Universities at St Andrew's last Wednesday 12 March.  This was Ally's second Littlejohn medal and he has been playing a big role for Edinburgh of late.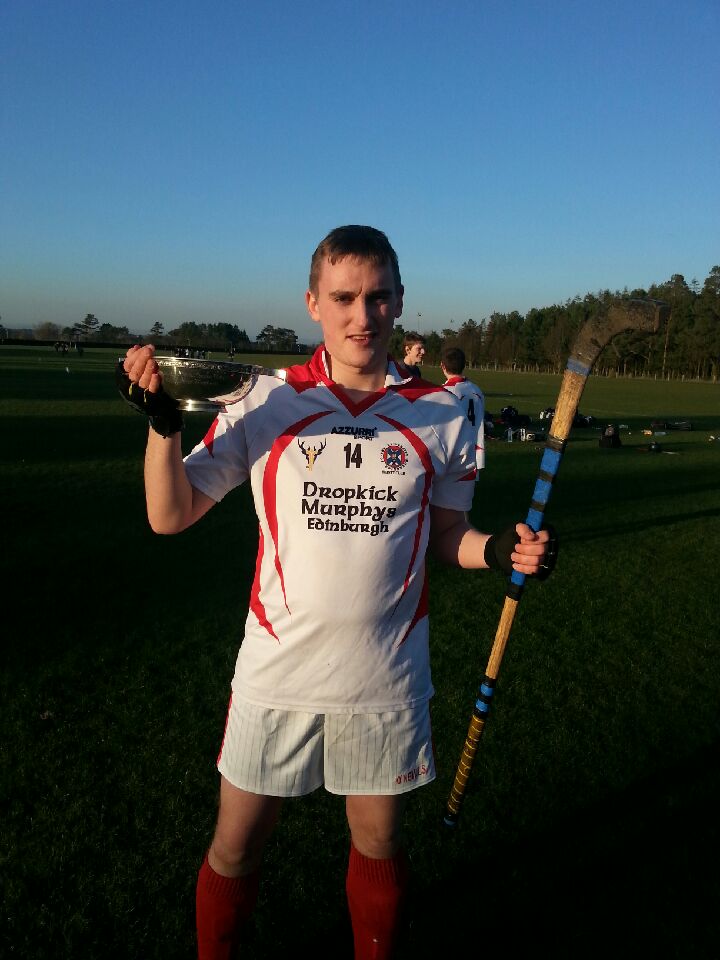 Micheal Macdonald has been appointed Captain of St Andrew's University.  This is a rare honour for somebody who is only just finishing their first year but again is a mark of Micheal's commitment to the sport and his role on the park. WE wish hem every success at Cill Rimhinn.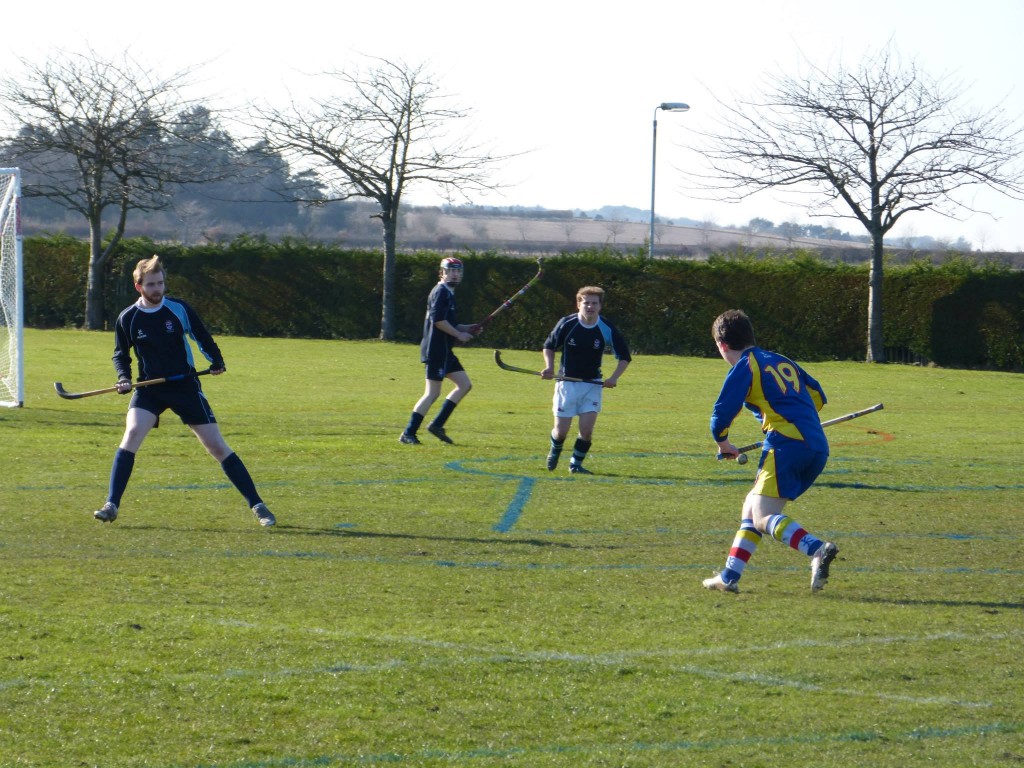 And finally here is the photo of the lads doing their warm down on Saturday – the lads are raring to go for Strathspey this Saturday. 1.30pm Throwup at Grantown Grammar School.