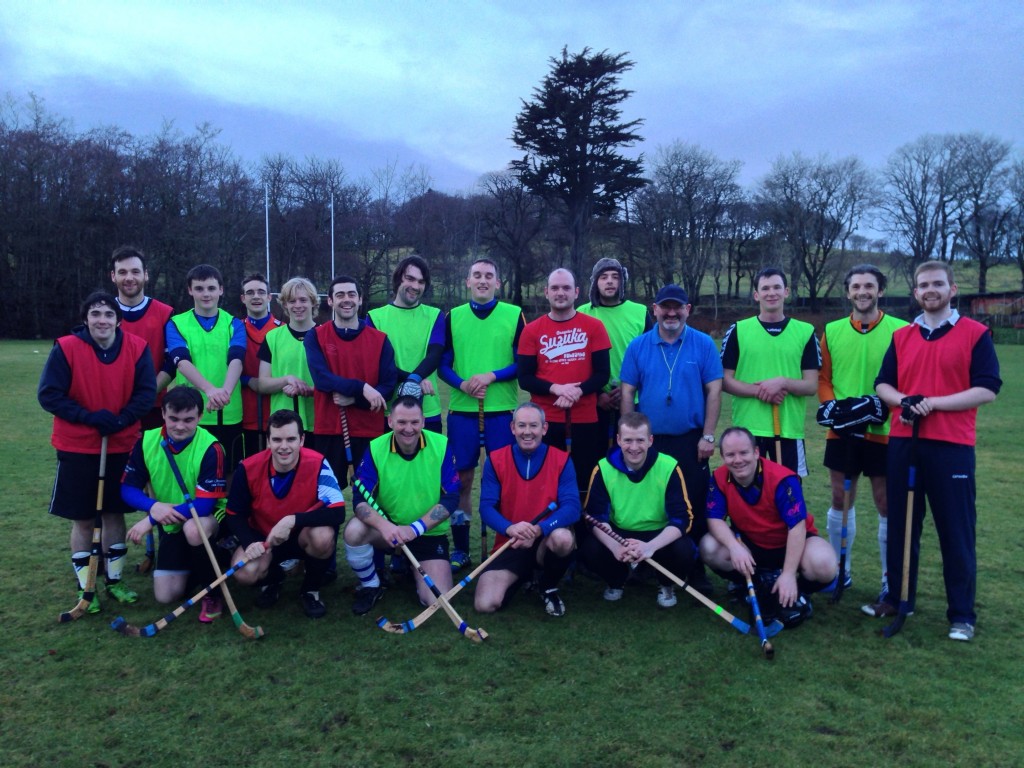 A great day at Bayhead for the Iomain Challainn with a great turnout in difficult conditions. The teams were picked in the old Stornoway Club tradition by the Captain, Duncan, and the Vice Captain, Paul. After a first half which yielded only one goal to the Captain's Greens, from the caman of Ally Lamont, the second half saw a flood almost as dramatic as that on South Beach the other day. Graham Cay(2) and guest player Gibbs Macdonald scored for the Reds but Duncan and Will picked up where they left off last year, Will grabbed a brace and Duncan banged in a mighty four goals in the space of twelve minutes to ensure his team picked up the honours with a 7-3 win.
A warm welcome to Gibbs as well, who will be working in Stornoway for a wee while, we hope he'll make it along to training, and also to Angus Murray, who has moved to the island and has experience of playing Uni Shinty with Strathclyde.   A great day for all involved and here's to any other successful year for the club. Gle mhath were the boys!
A big thanks to the Stornoway Golf Club for their cracking hospitality!
Remember to join the club Facebook page https://www.facebook.com/CamanachdLeodhais and Twitter https://www.twitter.com/lewiscamanachd